'Everything Looks Like It's Good On Social Media' - The Vamps Reveal Their Real Thoughts About Tour Life
12 July 2017, 16:26 | Updated: 12 July 2017, 16:46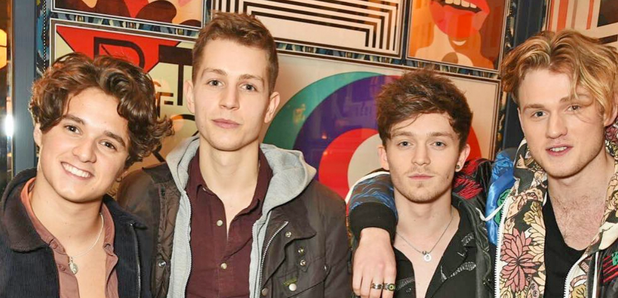 They're just four normal lads at the end of the day!
When it comes to the life of famous music stars on the road, it all looks like glitz and glamour. From the stocked up riders to the incredible tour buses, you'd forgive us for thinking the tour life is one big party.
But in a recent interview, The Vamps have revealed that life on the road isn't always blue skies and rainbows and reminded us all that at the end of the day, they're just normal people.
> The Vamps Reveal All On The 'Middle Of The Night' Video, Camila Cabello & Playing New Songs On Tour!
The lads are set to release their brand new album this Friday and have been touring Europe alongside Little Mix, but whilst they're certainly loving life as a band, they wanted to shine light on the truth behind the things artists portray on their social media.
Speaking to Metro about their touring life, bassist Connor explained, "Sometimes everything looks like it's good on social media – anyone can portray they're having an amazing life, but we're just four normal guys as well."
"We go through hard times, and amazing times as well. It's a myth that's it's always amazing," he added.
NGL though, they do look like they have a cracking time whilst hanging out with each other and performing to thousands of screaming fans every night!
Connor also revealed his thoughts on who he feels The Vamps are writing music for, saying, "We ultimately are just writing music we love and hopefully they [fans] like it as well. We never write for a particular group or anything, but social media definitely influences the way we promote songs."
With the lads' new album set to be slightly different from previous releases and include a more electronic feel, Connor explained, "It's just a natural progression really. We're just grown as people really. I don't think we're trying to be a certain way, it just happened."
Well we can't wait to hear it guys!!
Whilst you're here, remind yourself of the time The Vamps' singer Brad went on First Dates...