AMAZING! The Vamps Are Releasing A Cover Of 'Kung Fu Fighting' For Kung Fu Panda 3!
16 December 2015, 10:15 | Updated: 16 December 2015, 14:17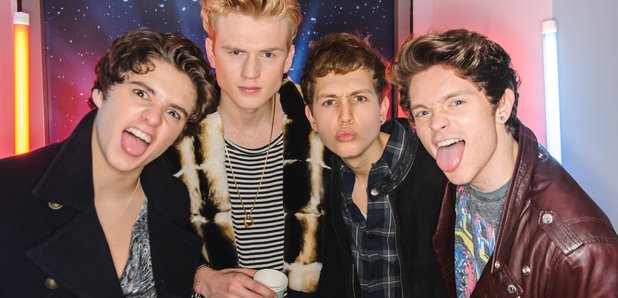 Yes… the boys are taking on this classic track... and putting their own spin on it.
The Vamps have officially announced that they're releasing a brand new updated version of the iconic seventies track 'Kung Fu Fighting' next year as part of the soundtrack of new movie Kung Fu Panda 3!
Yep, the boys have laid down their own spin on the fan-favourite dance track and we can't WAIT to hear it, as well as see what they come up with for the video!
"As huge fans of Kung Fu Panda, we couldn't be more excited to be part of Kung Fu Panda 3!" the band said. "It's amazing that our own version of 'Kung Fu Fighting' will be heard everywhere around the world and it was an honour to be asked to put our spin on such an iconic song. Shooting the video was so much fun and we can't wait for everyone to see it."
Kung Fu Panda 3 officially releases in cinemas on 11th March 2016 but The Vamps' 'Kung Fu Fighting' single arrives in January.
You may also like...