8 Things The Vamps James McVey Is REALLY Good At In The Form Of Vine
18 July 2014, 15:55 | Updated: 27 August 2014, 15:21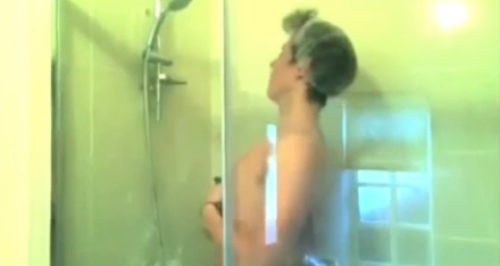 James McVey, member of The Vamps and gym aficionado. Also VERY good at other stuff.
When James McVey isn't pumping iron at the gym or being a Vamp, he is busy perfecting the other stuff he is REALLY good at. We've brought together a selection of 'things James McVey is really good at' in bite size 6-second video chunks. We won't judge you if you have them on loop.
1. Doing an American accent
James' American accent is certainly INTERESTING, probably not so good that he could get away with pretending to be American, though… We don't know WHAT gave it away?!
2. Knowing his own name
Well, if you don't know his name by now, WHERE have you been? Just in case, James is gonna remind you.
3. He does GREAT song covers
This is possibly the BEST cover of 'Let It Go' from Frozen we have ever heard. Top marks, McVey!
4. He's also REALLY good at dancing
YEAH baby! You shake that thannnnnng! Uh huh honey!
5. He's GREAT at looking super hot first thing in the morning
Because…. well, just because really. He definitely DID wake up like this.
6. He's TOTALLY on board with the whole Vine thing…
Yep, we have dedicated a whole Vine feature to James McVey - even though he seems a little confused by the whole Vine thing..
7. He has an awesome laugh
There's no better sight than a smiley James McVey. Revel in the gloriousness of his laugh.
8. He is a champion
Last, but by NO means least, he is a champion. He definitely would win gold in the shower-singing olympics if such a thing existed.
If you liked this little bag of Vamp-ish greatness, click here to see Brad's best bits.
You may also like...