WATCH: The Vamps Reveal Which Celebs They've Kissed & Do An AMAZING Celebrity Impression
1 September 2015, 10:25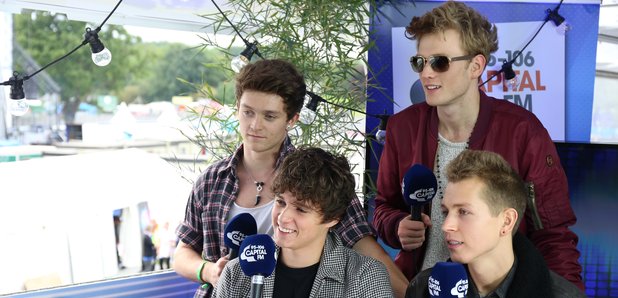 Find out who the boys have been smooching as well a little teaser about their new single.
When The Vamps joined Capital backstage at Fusion Festival, Brad, James, Tristan and Connor spilt a LOT of juicy secrets…
As well as revealing that the first new single from their next album apparently stars with a W and ends with a Z (Whizz? We literally can't think of any other words like that!), the boys also revealed a rather surprising celebrity impression…
If you're not @fusionfest now you get first look at @thevampsband playing #QuestionABalls backstage! #FusionCapital https://t.co/HaG3rBytxn

— Rob and Katy (@robandkaty) August 30, 2015
Yep, Tristan can do a VERY convincing impression of Paul O'Grady – who'd have thought it?!
The band also took on the Question-A-Balls and revealed which celebs on the Fusion Festival line up they'd kissed too!