The Vamps Name Disclosure As Their Dream Collaboration
8 October 2013, 13:03 | Updated: 8 October 2013, 13:07
The 'Can We Dance' singers say they would also love to give some songs to the likes of Foo Fighters and Bombay Bicycle Club.
The Vamps have been speaking about their dream collaborations and named Disclosure as an act they would love to team up with.
Lead singer Bradley told the Daily Star that joining forces with Mercury Prize nominees Guy and Howard would be a dream.
"Featuring on a track by Disclosure would be amazing," he told the publication.
He also said that gaining the respect of people as songwriters is a priority ahead of fame aspirations.
"None of the band are striving for fame," he added. "We want to have fun with success but it's more important that we try to get respect as songwriters."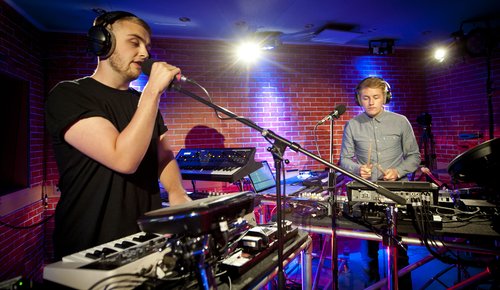 Speaking of acts they have in mind for some of the songs they've already written, they named Dave Grohl's Foo Fighters as potential candidates.
"We've already written songs that aren't right for the band that we'd love to give to our favourite acts like Bombay Bicycle Club or Foo Fighters, not that those guys need our help," he continued.
Meanwhile, The Vamps recently praised One Direction and even took part in a special quiz on the lyrics of the boyband during a chat with Capital's Max.