9 Times We Were ALL Brad Simpson From The Vamps
1 September 2015, 14:15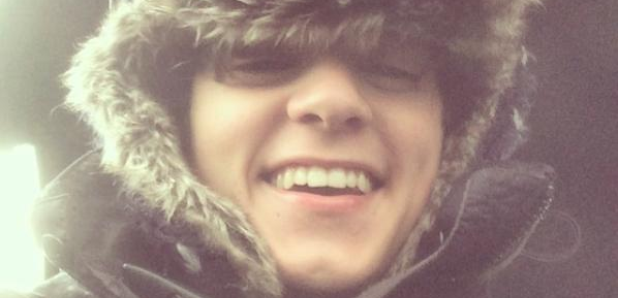 Brad reminds us of ourselves in SO many ways - despite being a hugely successful global pop star, of course.
The Vamps frontman Brad Simpson is incredibley talented, hot-as-hell and, more importantly... about as down-to-earth as you can hope to find from a pop star!
The 'Can We Dance' star also LOVES telling fans all about what he's up to - whether he's travelling the globe, catching up with family or just messing around with his Vamps bandmates.
For this reason, we've set out to prove why EVERYONE is a little bit like our Brad with nine reasons we were ALL Mr. Simpson...
When Brad was the ONLY one to pull a tongue face in the picture...
You're taking a group selfie and pulling a goofy face but all your friends decided to pose up a storm leaving you out there on your own sticking your tongue out.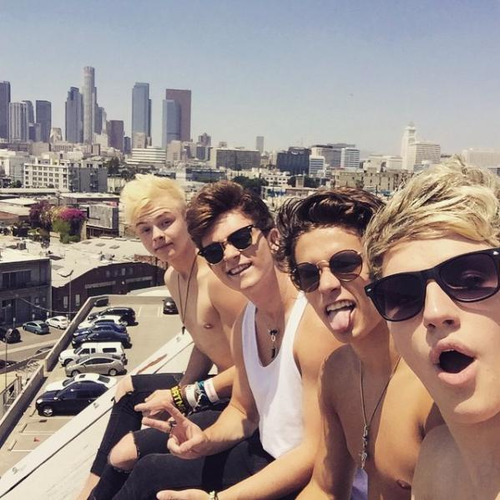 When Brad recreated Kanye and Kim's 'Bound 2' video...
Looking all kinds of hot here, Brad! And let's face it who HASN'T tried to recreate Kimye's famous motorbike video when hopping on a two wheeler?!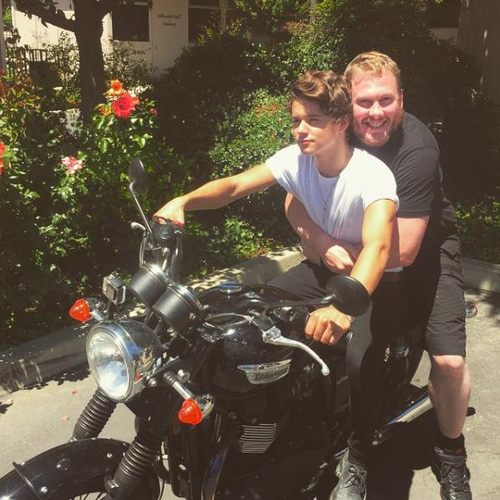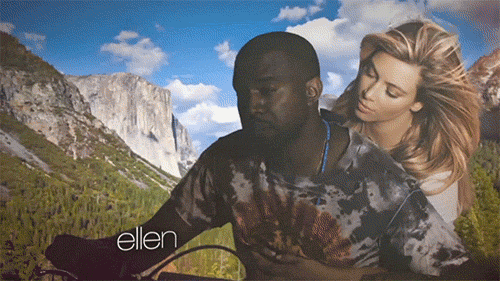 When he was unapologetically the biggest tourist out there!
Case in point... at the iconic Abraham Lincoln statue in New York City: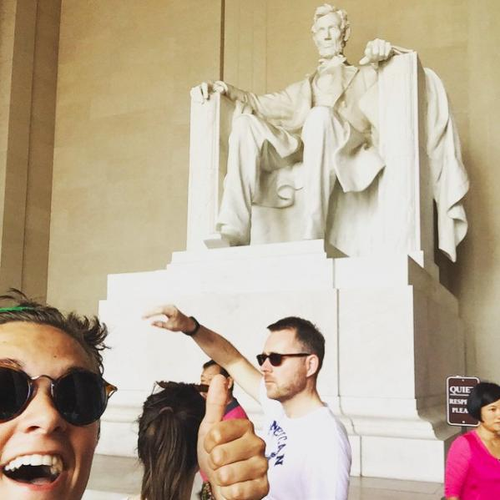 And again at the Empire State building - even being part of a international boy band and getting to travel the world all the time, you still got to embrace your tourist side sometimes!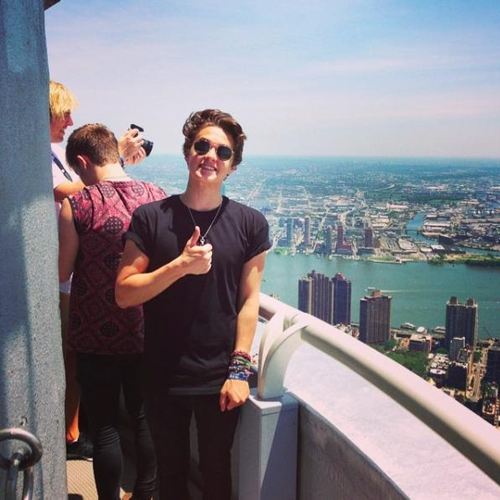 When Brad got carried away on astro turf and grazed his legs BAAAAD.
This takes carpet burns to the extreme, but then we've all been there when celebrating big time and sliding on our knees, right?!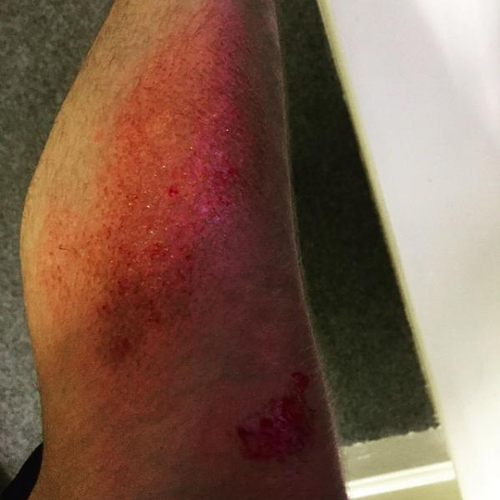 When he looked suitably awkward in this selfie with his family by the beach
Nothing is more awks than getting tagged in a shameless family selfie - however, Brad chose to embrace the situation by posting it to his Instagram.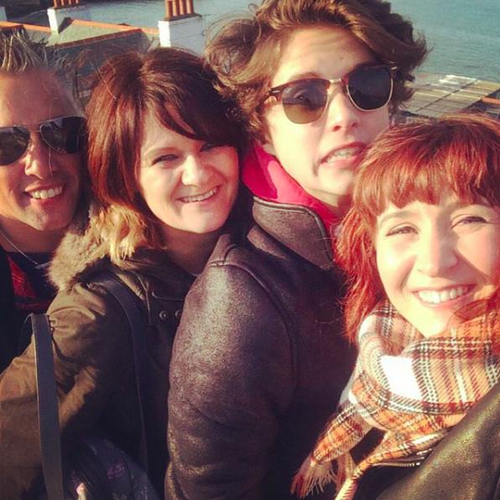 When he got REALLY into winter hats
When it turns a touch chilly and suddenly the stores are stocked with unbelievably cool hats, and you've just GOT to have all of them!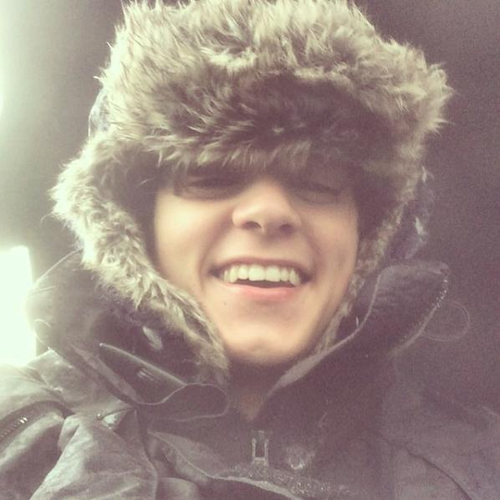 We told you... SO COOL!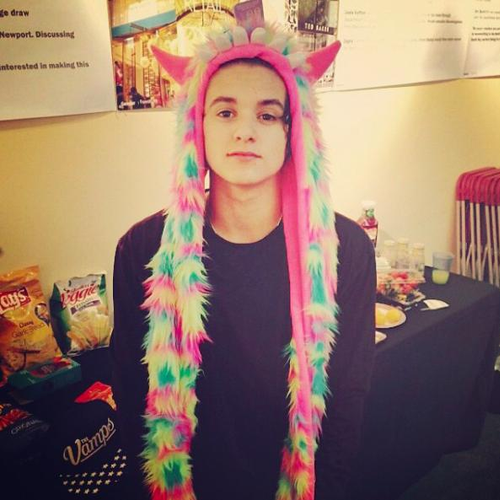 That moment he discovered mirror selfies are where it's at!
There's no easier way to share your #OOTD (outfit of the day) to all your followers than a mirror selfie. Brad knows this.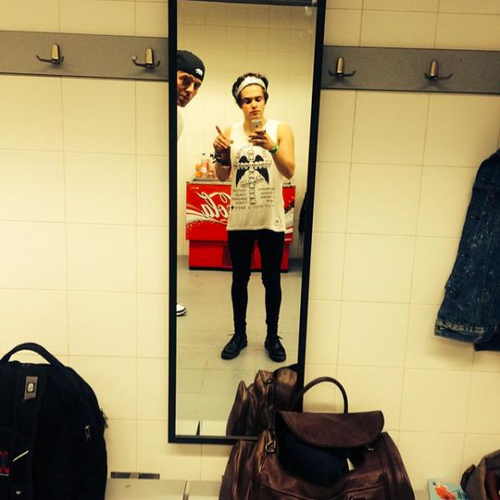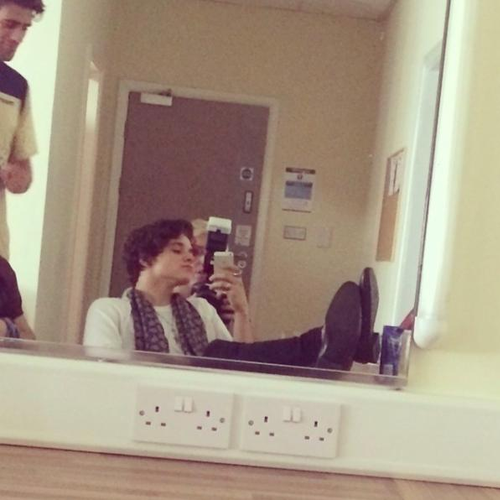 When he got all kinds of artsy with his iPhone and filters...
Brad's been enjoying the turn of events since the arrival of apps that REALLY let you showcase your creativity and flair for photography.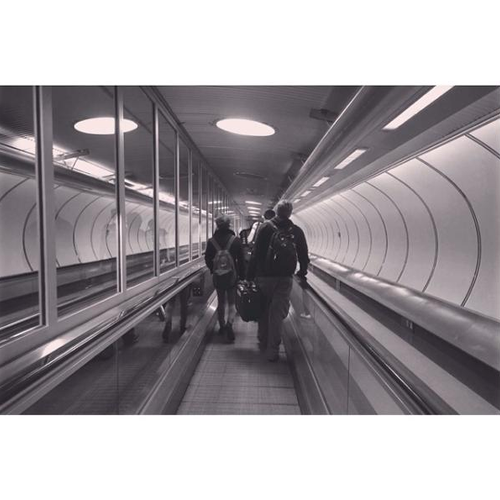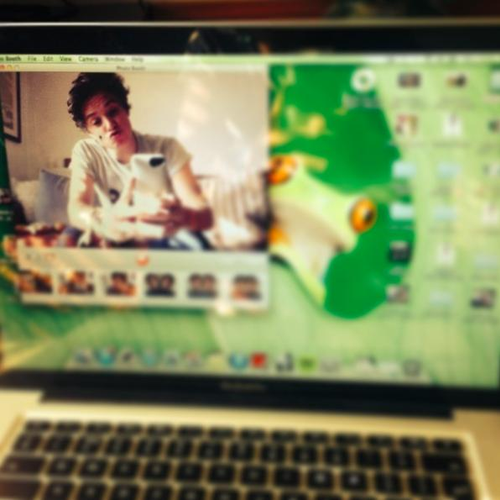 But, as much as we're all Brad sometimes... there are ALSO times when we really AREN'T Brad...
And we're harshly reminded our weekend does not involve adoring fans... but more likely just adoring cats and a Netflix marathon... *Sigh*
You May Also Like...
WATCH: The Vamps Take On 1D In Instaoke!