Connor Ball Has Done An EPIC Twenty One Pilots Mash-Up... Dressed As All Four Members Of The Vamps
12 July 2016, 17:11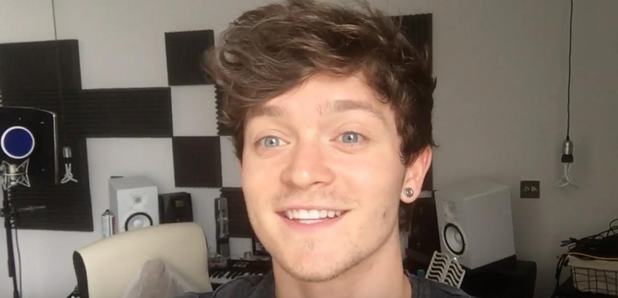 No, seriously. It's amazing.
We think we just fell in love with Connor Ball that little bit more.
Yes, The Vamps lad has taken his cover game up a notch and his latest one is NEXT LEVEL good.

Not only does he do a mash up of Twenty One Pilots' 'The Judge' and 'Stressed Out', he also… are you ready for this?… DRESSES AS ALL FOUR MEMBERS.
Sporting Tristan's rocky look in a leather pair of trousers, Brad's staple look of a floral shirt and hat, his own unique vibes of a kilt and James' laid back style of jeans and a leather jacket, Connor pretty much nails the impressions of his bandmates.
Turns out, he can also play ALL the instruments SO WELL.
Who knew this lad was SO talented?
Well, actually, we did.

He revealed at the start of the video that Brad and James are out in LA and we know from Instagram that they are starting to work on album number three. Needless to say, we are SO EXCITED.
In the meantime, at least we have our weekly(ish) dose of new music from Connor.
Good work!
You May Also Like…