Gary Barlow Threatens To Quit The X Factor?
8 April 2013, 14:16
The Take That man is reportedly planning on walking away from the music reality series if changes aren't made.
Gary Barlow is apparently on the verge of leaving his position on The X Factor after unless show bosses don't plan something "special" for the next series.
The 'Patience' singer has reportedly expressed his concerns over some of the issues from the 2012 series and wants changes to be made, according to The Sunday People.
"Gary has made it clear that he will not be on the show unless the problems from last year are corrected and something fabulous is offered for the viewers," a source told the publication. "He knows the risks, The X Factor could easily struggle against the competition if things aren't done right this time around."
The insider continued: "He knows what he wants to see so he will fly back from Los Angeles at the end of the week for a presentation."
This past week it was also claimed that the show is planning on scrapping the arena auditions in favour of the traditional intimate one on one style as seen on the first set of series.
Gary is also said to be upset at the comical nature of the show and wants just serious singers to be brought on board.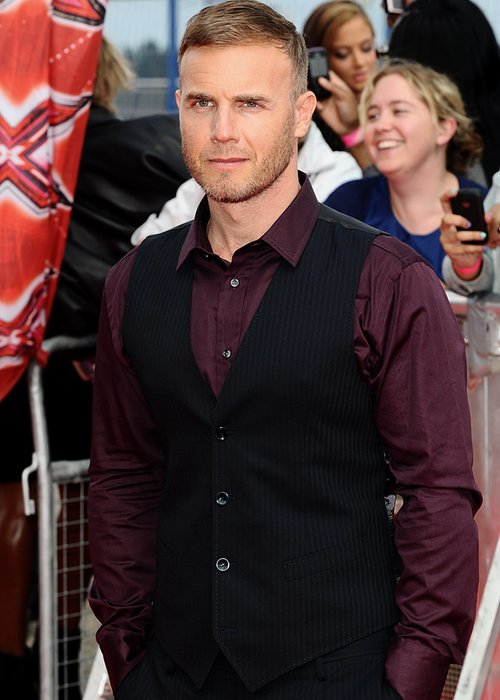 "He wants to know that they're going to stop poking fun at the show, he wants serious singers and to know who will be on the judging panel.
The source added: "It's crunch time at the end of the week and you just can't call what it he is going to do. If he doesn't sign the deal it could leave Simon and his team with a huge problem."
None of the judges have signed up for the 2013 series as of yet with speculation that Sharon Osbourne and Cheryl Cole could be set to make a reappearance in the judge's seat.