Stormzy Got The #CapitalSTB Crowd Pumped With His Powerful Grime Bangers
10 June 2017, 18:49 | Updated: 12 June 2017, 12:31
Talk about making an impact on your #CapitalSTB debut!
He may be a solid live performer, but Grime superstar Stormzy has never appeared at the #CapitalSTB before! After his amazing rise in the last twelve months though, we had to put that right.
With an epic three song set, Stormzy showcased exactly why he's being talked about as one of the most talented and exciting artists not only in the Grime scene but in the UK music scene as a whole.
LISTEN: Is A Stormzy-5AM Collab On The Way? Yes, If 5 After Midnight Play It Right At #CapitalSTB
He began his super live set with the song that helped him break througn into the mainstream conciousness and he clearly loved every single second of it.
Before he left us though, he had one final song and after claiming that this was the biggest gig of his entire career and recording a cheeky video for his Snapchat, he powered into his massive single 'Big For Your Boots'...
Ahead of his first ever performance at Wembley Stadium, Stormzy got prepared in his dressing room. Perhaps he was having a chat with his new pals Little Mix in there, we'll never know!

(Pic: Jack Alexander)

He also sat down for a chat in our Wembley studio and revealed just how excited he was about bringing Grime to the masses at the sold out #CapitalSTB...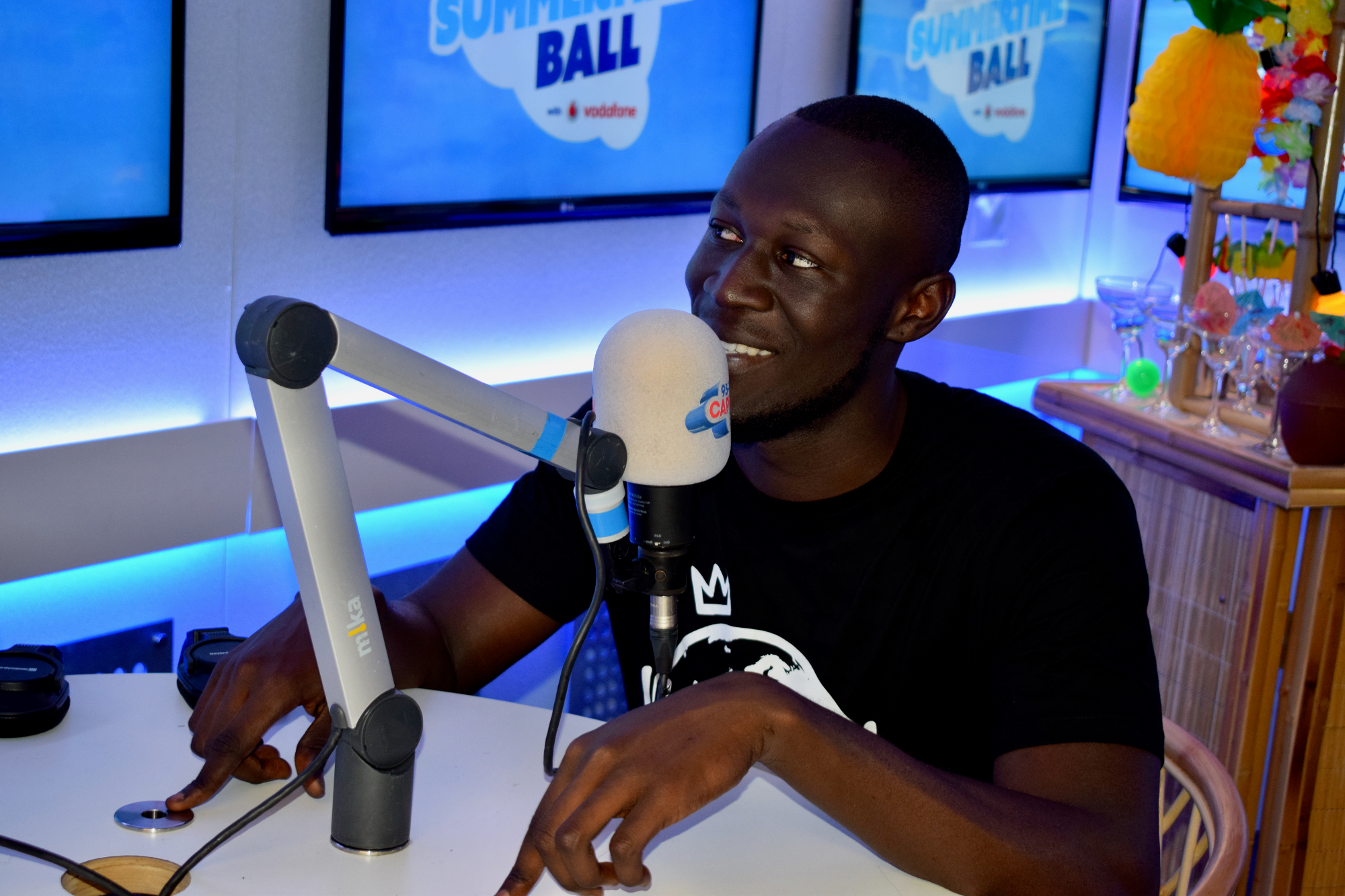 Stormzy - Summertime Ball 2017 Setlist
'Shut Up'
'Shape Of You (Remix)'
'Big For Your Boots'
It seems Stormzy had a tonne of fans out in the crowd at the #CapitalSTB this year and they made sure they told everyone about how incredible his live set was...
OH MY STORMZY IS SINGING SHAPE OF YOU #CapitalSTB

— rita (@growrosescold) June 10, 2017
Stormzy might just be the coolest guy on the planet ever?! #CapitalSTB
— J o s i e (@josiecharlottex) June 10, 2017
Stormzy is killing it #CapitalSTB
— Kieran mcphee (@xxghostboy7) June 10, 2017
@CapitalOfficial stormzy stole the show!!! #STBStage #CapitalSTB
— Kayleigh Peplow (@KayleighPeplow) June 10, 2017