Sigma Pick Between BRIT Awards Nominees In Game Of 'Lips, Wife, Leave It'
27 January 2015, 10:43 | Updated: 28 January 2015, 11:47
There are some HOT ladies up for a BRIT Award this year, so we got fellow BRIT nominees Sigma to pick between a selection.
Nominated for Best British Single, Joe and Cameron from Sigma came in to play a BRITs special of Max's 'Lips, Wife, LEAVE IT'. With the option to snog, marry or avoid Clean Bandit's Grace Chatto, Jess Glynne and Charlie XCX... Who will the Sigma boys pick?
Although they may agree musically, it'd seem Joe and Cameron have very different tastes when it comes to ladies. The pair squabble over who would make the better wife (hypothetically), before agreeing to disagree as they go for 'Right Here' singer Jess Glynne.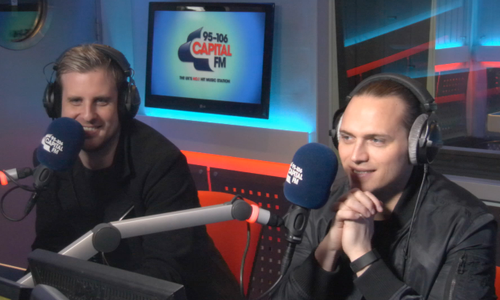 Catch more exclusive celebrity interviews with Max every Sunday from 7pm and Monday - Thursday from 10pm.
You May Also Like...