Rizzle Kicks Make The Crowd "Hump" At Summertime Ball 2013
9 June 2013, 18:30 | Updated: 9 June 2013, 18:45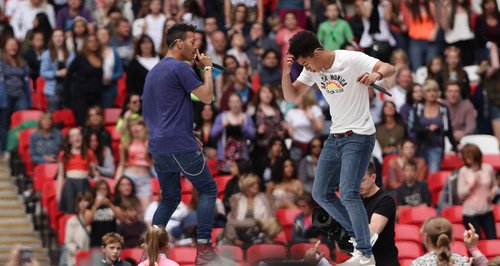 The Brighton-based duo made sure the crowd were 'Down With The Trumpets' at their second Summertime Ball appearance.
Rizzle Kicks took a break from working on their second album to perform for us live at Wembley Stadium this afternoon at the Capital Summertime Ball (9th June).
Following on from a performance from Psy, Rizzle Kicks' Jordan and Harley made sure the Korean star wasn't the only artist to get the audience on their feet with their high-energy performance.
Performance Review: The boys set the tone right from the off with 'When I Was A Youngster', encouraging the 80,000-strong crowd to wave their arms along to the music. Looking casual on stage, Jordan and Harley seemed relaxed as they checked their fans were enjoying the set, asking "Are you guys good?" before launching in to their their 2011 hit 'Down With The Trumpets'. Despite worrying Psy would steal the show with his trademark dance moves, there was no need for the boys to feel threatened - the crowd went wild as they closed their set with the incredible 'Mama Do The Hump'.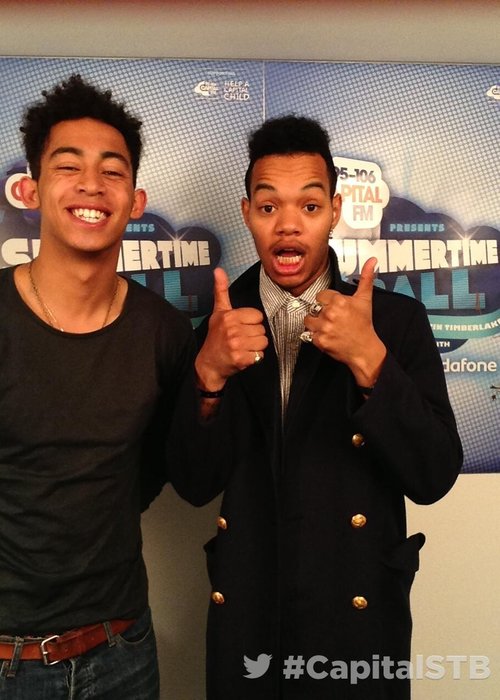 The Song When Everyone Was Fangirling: Mama Do The Hump, when the whole stadium, well, did 'the hump'!
What Were Rizzle Kicks Wearing: Both the boys looked casual in jeans and tees, with Harley in white with a Santa Monica design, and Jordan in plain blue.
The Most OMG Moment: When Harvey wiped his brow and threw his towel into the crowd.
Setlist: When I Was A Youngster, Down With The Trumpets, Mama Do The Hump
In A Tweet: "Move over @Psy_Oppa, we're dancing Rizzle Kicks Style! #MamaDoTheHump"
Keep it Capital for all the action from the Summertime Ball.

On Capitalfm.com, we're bringing you all the latest news, gossip, pictures, videos and performances from the event, and stay tuned to our live blog for the best backstage action.