Rizzle Kicks' New Album 'Roaring 20s' Features Vocals From Jordan's Mum And Dad – Audio
24 July 2013, 08:14
The 'Down With The Trumpets' duo speak to Capital FM about their second record.
Rizzle Kicks star Jordan has told Capital FM that the duo's new album 'Roaring 20s' will feature vocals from his mum and dad.
The latest record will also see features from the likes of Jamie Cullum and actor Dominic West.
"Yeh, there's some different voices," the stars told Capital. "Jamie Cullum – so that's interesting. There's the Dominic West thing. We got, one of my close friends, is Etta Bond. She's wild. She sings a bit on it."
Offering a greater insight into the type of contributions everyone made on their record, they added: "It's not 'featuring this and that'. We're big fans of Gorillaz and Kanye West and the whole thing, which doesn't happen so much in Britain.
"You get in the studio and bring in creative that inspire you want in the vibe."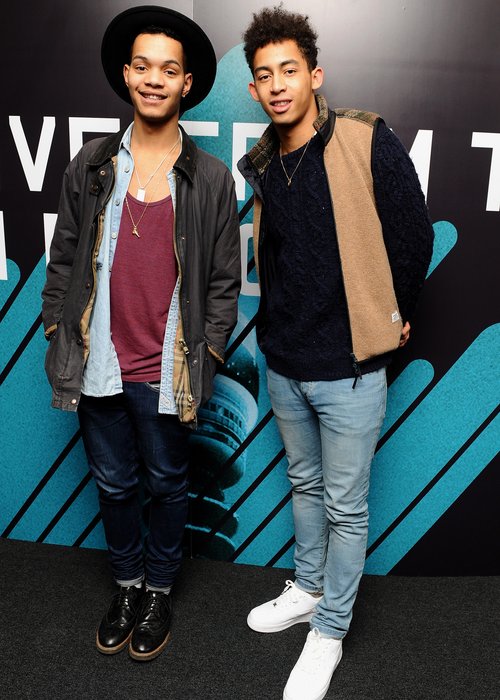 Jordan added: "On the album we got my mate Josh just saying stuff. My mum sings a chorus, my dad sings a chorus, my cousin sings a little bit. It actually sounds dope."
Listen to Rizzle Kicks speaking to Capital FM's Max about their second studio album below:
Rizzle Kicks talk about their new album features
Meanwhile, the pair recently debuted their new single 'Lost Generation' - which will be released on 25th August.
New album 'Roaring '20s' will follow on 2nd September.