Rizzle Kicks Webchat Highlights - Video
27 August 2013, 15:28 | Updated: 27 August 2013, 16:22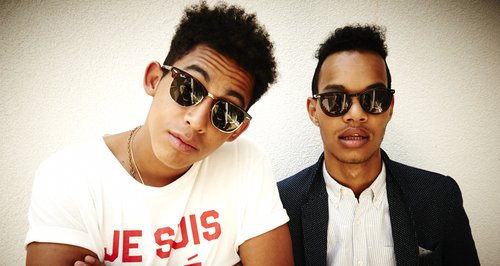 Watch all the highlights from Capitalfm.com's live webchat with the Rizzle Kicks boys right here.
Rizzle Kicks joined Capital FM for an exclusive webchat on Tuesday 27th August.
The 'Lost Generation' duo answered question from their fans on everything from their new album 'Roaring 20s' to which pop stars they would like to be best mates with.
Jordan Stephens and Harley Alexander-Sule also opened up on what inspires them and what they wanted to do when they grew up back in their childhood days.
The 'Mama Do The Hump' stars released 'Lost Generation' as their new single this past weekend and are set to return with their album 'Roaring 20s' on 2nd September.
Watch all the highlights from Capitalfm.com's webchat with Rizzle Kicks below: