Rizzle Kicks Launch New Album 'Roaring 20s' At iTunes Festival 2013
6 September 2013, 10:16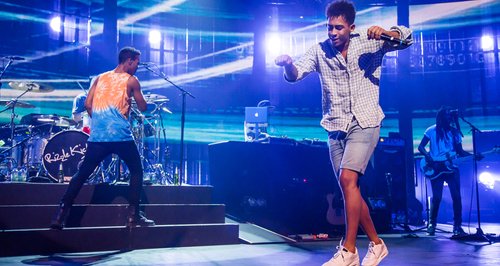 The 'Lost Generation' stars perform a triumphant set at the Roundhouse in Camden last night.
Rizzle Kicks celebrated the launch of their new album 'Roaring 20s' as they headlined the iTunes Festival last night (6th September).
The group released their second record on Monday and were in high spirits as they performed at the Roundhouse in Camden, London.
Support act Eliza Doolittle also joined the boys on stage for a rendition of 'The Reason I Live'.
The 25 year-old female star had earlier warmed the crowd with some of her biggest hits – including new single 'Big When I Was Little'.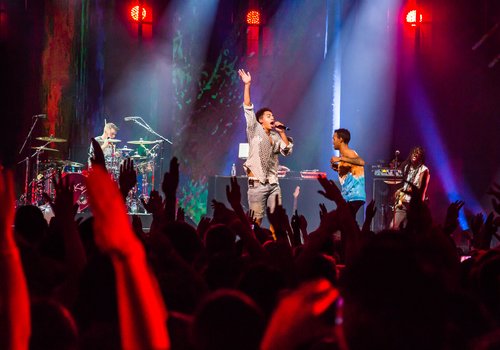 Jordan and Harley kept the crowd entertained the audience in-between tracks with some of their playful cheeky banter.
Check out Rizzle Kicks' setlist from the iTunes Festival 2013 below:
'Jive'
'When I Was A Youngster'
'Skip To The Good Bit'
'Wind Up'
'Lost Generation'
'Traveller's Chant'
'The Reason I Live' (with Eliza Doolittle)
'Me Around You '
'Stop With The Chatter '
'That's Classic '
'Mama Do The Hump '
'Put Your Two's Up '
'Down With The Trumpets'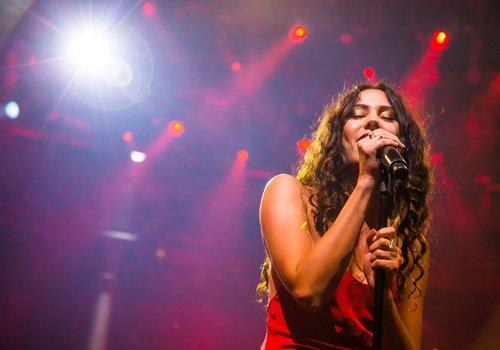 The iTunes Festival 2013 will continue for the rest of the month with the likes of Justin Timberlake, Jessie J and Katy Perry all to perform.
The event was opened last Sunday night (1st September) by Lady Gaga who performed seven new songs from her latest album 'ARTPOP'.