Rizzle Kicks' Jordan Talk About Harley's Role In New Movie Meet The Guvnors – Audio
6 October 2013, 06:00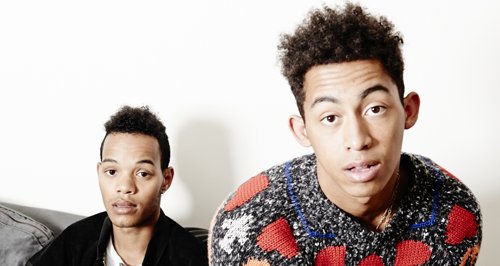 The 'Roaring 20s' star will make his big screen debut in the upcoming film.
Rizzle Kicks member Jordan Stephens has told Capital that that Harley's role in the new movie Meet The Guvnors is likely to surprise a lot of people.
The 'Down With The Trumpets' man makes his big screen debut in the forthcoming film and Jordan said he has a lot of faith in his bandmates venture.
"Harley is filming a movie. It's called Meet the The Guvnors," the star explained. "He plays near enough polar opposite to what you would think of him now.
He continued: "I don't know what to expect. The world doesn't know what to expect. I have a lot of faith in him as an actor so we'll see what goes on."
Listen to Rizzle Kicks star Jordan speaking to Kevin Hughes about Harley's upcoming film role below:
Rizzle Kicks' Jordan talks about Harley's film role
The movie is being billed as a thriller set in South East London with Doug Allen and David Essex also starring.
Meet The Guvnors is written and directed by Gabe Turner.