Rixton Talk New Song 'Hotel Ceiling' And Tease Their Dark New Video
6 January 2015, 09:51
The 'Me And My Broken Heart' boys chat about their new single co-written by Ed Sheeran.
Rixton are MORE than ready to show off their brand new single, and are very happy with Ed Sheeran's job writing the future hit pop song!
The 'Wait On Me' four-piece are set to launch 'Hotel Ceiling' as their third release to date, and promise it will show off a "more mature" side of their music as well.
"I think it was just for us a bit of a no-brainer," Rixton told MTV News, about their decision to release the song. "We wanted to show a bit more of a mature side to our music and obviously Ed, we co-wrote with Ed, who we are huge fans of and he's just incredible and it just made, kind of suited the whole vibe of the album and the label told us too.
"It is very sad, it's about this guy who's just been drinking and staring at the hotel ceiling after a lovely lady has left him, kind of taking him for a fool," the boys explained.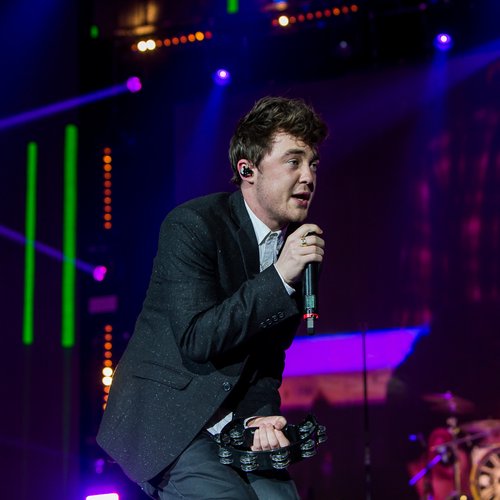 However, there's also some VERY sad news to go alongside the exciting new release - the boys will BARELY be in the song's accompanying music video! #SadFace
"It's being shot in London and we're not in it," Rixton revealed, much to the despair of fans EVERYWHERE. "We wanted to make it more like a movie, a bit more like a film.
"There's glimpses of us in it, but we wanted to get some actors involved."
Last month Rixton opened up about getting to write with 'Don't' singer Ed Sheeran on the new track, saying they loved every minute of their collaboration with the red-haired phenomenon: "To be given the opportunity to write with Ed Sheeran is something we only eve dreamed of so, you know, to have that opportunity presented to us is beyond mind-blowing."
You may also like...