Pixie Lott - 'Nasty' (Official Video)
15 January 2014, 11:28 | Updated: 27 March 2017, 16:31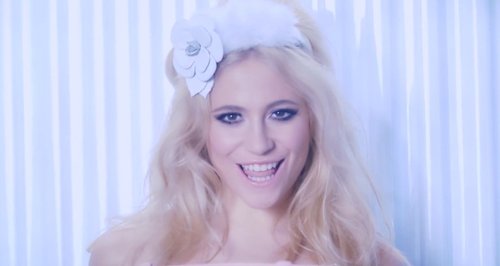 The 'Mama Do' star shows off her sexiest dance moves in the steamy video for her latest release.
Pixie Lott is back with the music video for her brand new single 'Nasty'.
The UK singer's first single from her new album, and the video sees Pixie showing off her best moves in an underground club.
Pixie is first seen dancing down the street alongside several female friends, in between shots of her singing topless behind a designer bag.
The scene then shifts to a dark club where Pixie proceeds to perform a sultry dance routine with a topless male dancer.
'Nasty' is set to be the first single to be released from Pixie's new third studio album.
Pixie Lott will release 'Nasty' as her new song on 9th March.