Pixie Lott Reveals All About New Song 'Nasty' Ahead Of BRITs Nominations Party Performance
9 January 2014, 10:34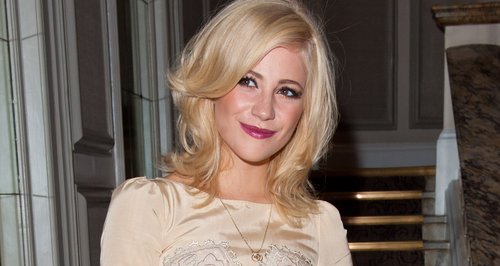 The 'Mama Do' star says being in love has helped her to relate more to her new music.
Pixie Lott has opened up all about her brand new single 'Nasty' and her return to music in 2014.
The 'Kiss The Stars' singer took time off to record for her third studio album over the past year or two, but is now back with a brand new track that she will perform at the BRITs 2014 nominations launch this evening.
Pixie has now revealed all about new song 'Nasty' as well as how being in a relationship with model Oliver Cheshire has helped her songwriting.
"It's my first time writing from the actual experience of being in a relationship," Pixie revealed to The Metro today (9th January). "It has really helped.
"I can relate to every aspect of what I'm singing, the good times and the bad times," she explained. "I love writing about things that I experience, it makes songs greater."
The UK singer also opened up about what exactly fans can expect from her new single 'Nasty', as well as revealing it was almost recorded by US superstar Christina Aguilera.
"It's a funky, soulful track that is very up-tempo and fresh," she revealed. "A few other singers had recorded it and Christina was one of tim so everyone wanted this song."
Earlier this week Pixie Lott's guest spot on a special version of The Vamps' new single 'Wild Heart' was revealed on iTunes.
Keep it Capital Breakfast on Friday morning (10th January) for Pixie Lott's chat all about new single 'Nasty' and what 2014 holds for her.