Pharrell Willams 'Happy' Video: 5 Must-See Parodies Of The Chart-Topping Hit
20 March 2014, 14:58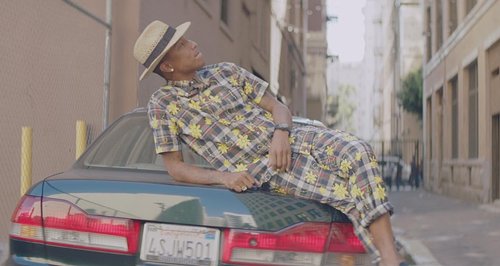 The Internet is awash with people getting creative with Pharrell's massive Vodafone Big Top 40 chart-topper 'Happy' - here are some of our favourites.
1. It's 'Happy'... But sung by DOGS! The Pet Collective's parody has us howling!
2. Obviously this list wouldn't be complete without the most frustrating game EVER! 'Happy' get's the Flappy Bird treatment!
3. Youtuber Dan Newbie has perfected the art of creating music from the kitchen - using wine glasses and a frying pan to recreate The Vodafone Big Top 40 No. 1.
4. Even the Star Wars fans are getting in on the action - what would the video be like if it was shot on Tatooine?
5. Pharrell might have the most uplifting track of the past 12 months, but what if things took a turn for the worse?
You may also like...
Have you found an amazing parody of 'Happy'? Let us know in the comments below or Tweet us @CapitalOfficial