Hans Zimmer Praises Pharrell's Creativity After Working On New Spider-Man Movie
4 April 2014, 12:31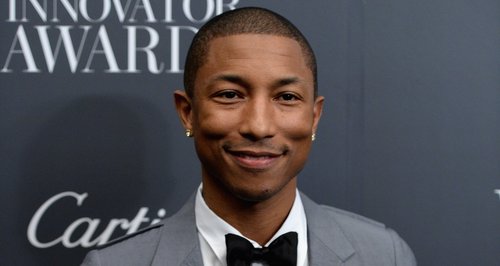 The soundtrack to the new movie features an all-star team up including the 'Happy' star.
Legendary film composer Hans Zimmer has been speaking about working with Pharrell on the soundtrack to the new movie The Amazing Spider-Man 2 and said the creativity was "amazing" to witness.
Back in October it was first revealed that Pharrell was brought on board for the project and it turns out those early sessions provided more than anyone could have expected.
"We wrote an opera. So, who would've thunk it?," he said to the Associated Press. "It just came out of a conversation with [director] Marc [Webb] that came out of all these ideas and suddenly, you know, there was this great moment where [Pharrell] was so excited because of all these ideas.
"I could see all of these ideas sort of flying in his head and he said, 'Stop. I just have to walk around the block, literally.' We sat there and he walked around the block and came back with two pages of lyrics. Amazing. It was amazing but it was that sort of environment."
The Smiths' Johnny Marr and Incubus' Michael Einziger were also involved in the unlikely supergroup.
To soundtrack to the new film also includes the recently unveiled collaboration from Alicia Keys and Kendrick Lamar, 'It's On Again'.
The movie will be released on 18th April, meanwhile Pharrell has also been confirmed this week as a new coach on the 7th season of The Voice in the US.
He will replace Cee Lo Green on the panel.
You may also like…