OneRepublic's Ryan Tedder Confirms One Direction Project In The Works
24 April 2014, 13:35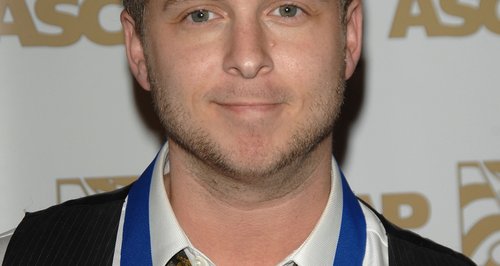 The US singer-songwriter refused to reveal what he is working on with the 'You & I' stars.
OneRepublic frontman Ryan Tedder has confirmed he has been working on something new with One Direction, as well as commenting on the regular rumours of various members potential leaving the group.
The 'Counting Stars' singer has admitted he recently met up with the 'Midnight Memories' band to work on a secret project.
"That's an interesting rumour, I don't know if I can confirm or deny that, but what I will say is that I did hang out with One Direction in London," Ryan teased, in an interview with The Guardian, before revealing: "Yes, we did do something is the truth. I can't say what it's for, though."
Ryan went on to praise the UK boy band for being so "normal" after getting to work with them recently.
"It sounds completely generic to say, but I'm always impressed or extremely happy when I end up in the same room with a band who are at the stage of nuclear explosion in their career, and they're so normal it almost turns you off!" Ryan joked.
The One Republic frontman even commented on ongoing rumours that Harry Styles could be set to leave the group, and insisted he has "no idea" about their plans for the future.
"Oh my god, I have no idea, I've never had any conversations with him or any of them regarding that," he added.
You may also like: