OneRepublic Call New Single 'Love Runs Out' The "Coolest Thing We've Done" – Audio
28 March 2014, 14:35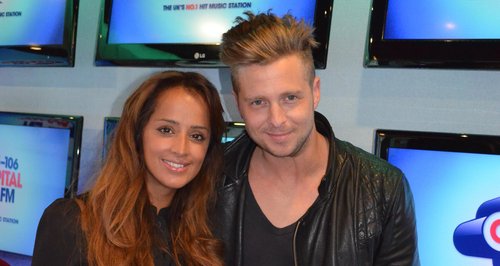 Ryan Tedder and co speak to Max about their new music and follow up to 'Counting Stars'.
OneRepublic have told Capital that their new single 'Love Runs Out' is the "coolest" track they've ever produced.
Max asked the boys about their plans for a follow up to the hugely successful 'Counting Stars' when they caught up this week.
"We have a new single that's not even on the album that's about to drop. I can't quote the date," revealed lead singer Ryan Tedder.
"The very short back story on the song was when we were working on 'Native' when were working on the album I originally thought this was going to be the first single and it's called 'Love Runs Out' and I wanted it to be the first single, a few of us in the band did, but I could not finish the chorus. And you can't have a song without a chorus.
"It took me about a year. We finished it in Paris."
Ryan added: "I like it as much as 'Counting Stars'. It remains to be seen if the world feels the same way. It's definitely the coolest thing we've done."
To hear more from OneRepublic tune in to Max's show this Sunday (30th March) from 7pm.
You may also like…