WATCH: Olly Murs Hints That He May Just Have A BIG Collaboration Happening On The #CapitalSTB Stage!
7 June 2017, 08:26 | Updated: 1 May 2018, 08:09
We're going to pull all of the strings to make this happen.
The #CapitalSTB is home to some of the world's latest and greatest dream collaborations your little ears will ever be feasted upon. In 2013, Taylor Swift and Ed Sheeran performed 'Everything Has Changed'. Remember a year earlier when Rizzle Kicks joined Jessie J for 'Price Tag'.
And now there's this...
> LISTEN: Need Some Pointers With The Ladies? Dw. Olly Murs Is Sharing His Cheesiest Chat-Up Lines Goin'.
Olly Murs popped by to #CapitalBreakfastWithRomanKemp to chat his upcoming performance on Wembley Stadium's stage, where he'll belt out classic Murs melodies like 'You Don't Know Love'. But Olly wasn't alone!
Sat beside him was his 'Unpredictable' co-artist, Louisa Johnson. When Ro probed the two to see if they'll be performing their new single together, Olly said "I hope so. The likelihood is yes; we're both doing it, so - there's no point lying".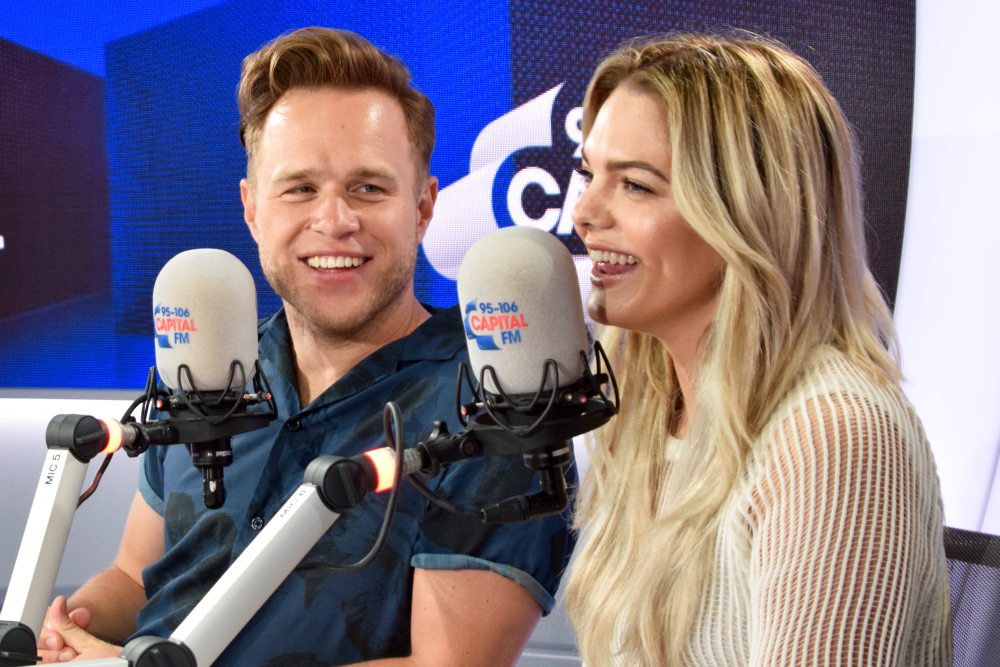 Louisa continued "I'll get to come on stage with you, hopefully". We couldn't stress how hopeful we are for this to happen. Like, we're so, so, so, so, so, so, SO hopeful. And then some. Get the picture?
Both Olly and Louisa said they were hyped to perform for thousands at #CapitalSTB, with the 33-year-old 'Heart Skips A Beat' singer saying "There's no better feeling", and Louisa chipping in saying she's excited to do her own full-length set, having only performed one song last year.
> Download Our App, And Make Sure You Don't Miss A Second Of The #CapitalSTB
Speaking of #CapitalSTB, let's just remember the time Olly Murs REALLY hurt his Summertime Balls...