Not3s Confirms He's Recorded A Full Length EP With Mabel & It's On The Way
2 February 2018, 11:26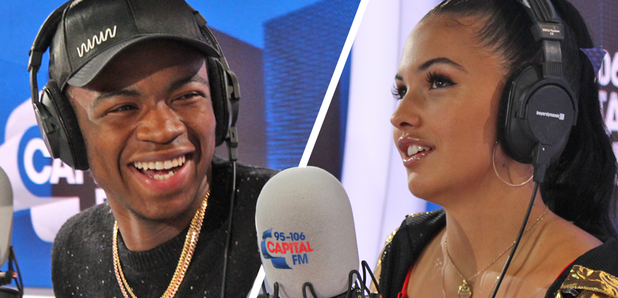 After 'My Lover (Remix)' and 'Fine Line', we can't wait to see what more these two have to offer!
When Mabel burst into our lives with the brilliant 'Finders Keepers', we were blown away. When Not3s stole our ears with his infectious single 'Addison Lee (Peng Ting Called Maddison)', we fell in love once more. So imagine what we were like when 'My Lover Remix' dropped!
That was the first collab we saw from the pair and was quickly followed up by 'Fine Line', but that wasn't enough for us, so when Not3s joined us in the studio recently we quizzed him about a potential collaborative project from the pair and it turns out it's on the way!
> WATCH: Not3s Brutally Pied Off Vick Hope On Live Radio. Ouch...
Not3s confirmed that a joint EP from the pair has already been recorded and teased that it could well be called 'Nobel' to fuse both of their names together.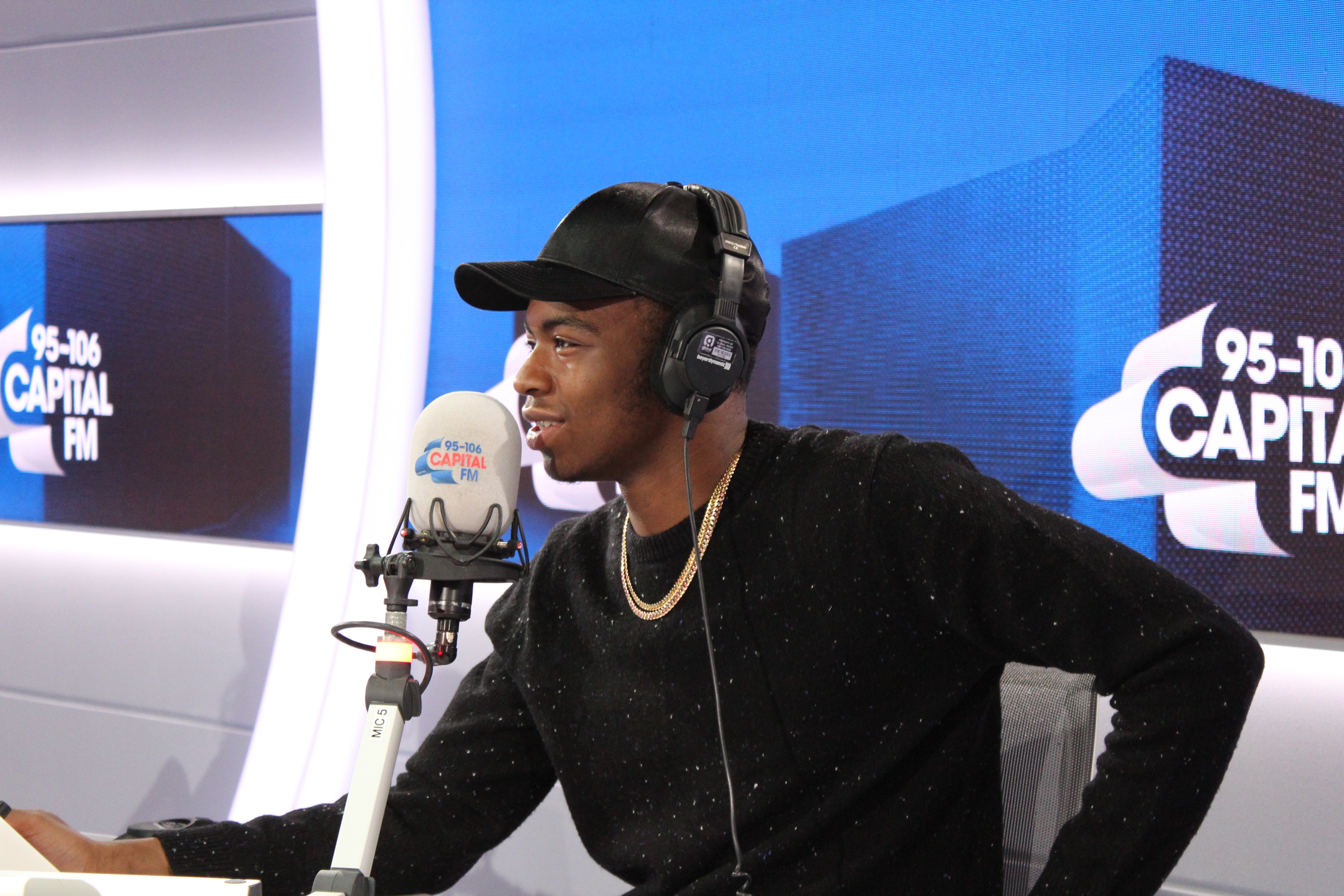 (Pic: Capital)
When asked about more music from the pair, Not3s explained, "There's more - 'Nobel' project. The project is actually hard. It sounds sick." Of course that caught our attention and we needed to know exactly when we might be able to get our hands on it.
Teasing a release date, Not3s revealed, "Who knows, could be next week. It could be any time soon or anytime later. Hopefully we do get it out and just give people stuff to listen to. I think it's very important at this time to give people music to listen to because music doesn't last."
So you heard it here first, a Not3s X Mabel project is on the way! One of the things people love about these two is their chemistry in music videos and when we asked Not3s about his relationship status with the 'Finders Keepers' star, he was coy on the subject.

(Pic: Capital)
Talking about their relationship, Not3s stated, "Great music happening, just great music literally. We're bredrins as well, we're proper cool. Who knows - timing, life, God. But big up Mabel every single time."
Well we're totally here for more tunes from Mabel and Not3s so fingers crossed this 'Nobel' project becomes a reality ASAP!
> Download Our Fancy New App For Loads More Exclusive Music Chat!
Whilst you're here, check out what happened when Not3s got talking about Dua Lipa...