Is Nathan Sykes Working With Justin Timberlake's Producer – More Hip Shaking To Come?!
28 July 2014, 11:01 | Updated: 28 July 2014, 14:03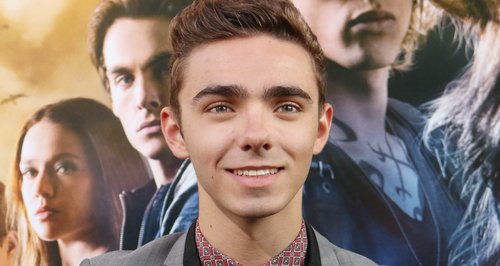 Nathan Sykes has been hanging out with Justin Timberlake, Britney Spears and Chris Brown's producer, Rob Knox – can we expect a collaboration soon?
Nathan Sykes is a bit of a secret squirrel isn't he? As well as surprising 80,000 people at Wembley with his first ever solo performance with Jessie J, it now looks like he might be working with top producer Rob Knox.
Rob has worked with the likes of Justin Timberlake, Britney Spears and Chris Brown, and has been spotted hanging out with Nathan Sykes.
The pair were spotted at a Manchester United game together, and Rob uploaded an Instagram picture of them together at the game.
With the guys hanging out together, could this mean we can expect that they are working together on new music?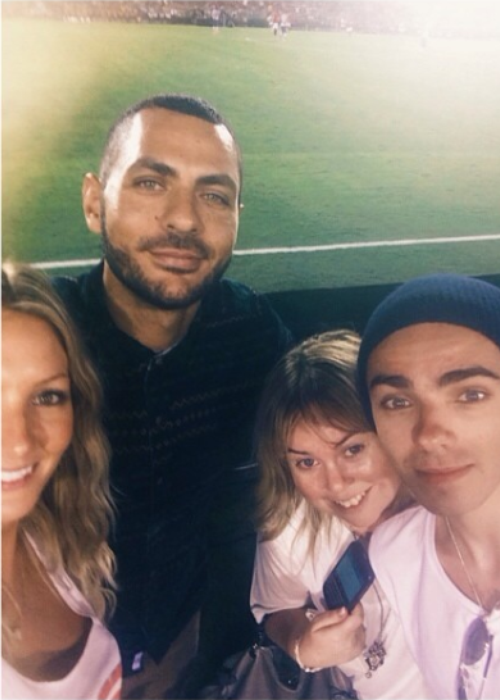 (Picture: Instagram)
And Nathan isn't the only ex-The Wanted star to be working on their own music outside of the band. Bandmate Tom Parker has been working with N Dubz star Fazer (real name Richard Rawson) on a new track.
Richard and Tom unveiled their joint track, 'Fireflies' on Youtube, and Richard has spoken out about working with The Wanted star.
He told Digital Spy, "I got in touch with Tom because I'm a fan of his vocal. I love what he does and what he brings as an artist."
"I didn't want an R&B vocal on that kind of record. I wanted the more indie route, so I called Tom and he came down and he threw in some melodies and we came up with this record."
With Nathan and Tom already working on their own projects, we can't wait to see what the rest of The Wanted have in store for us!
'Fireflies' will be released released on August 10.