Mike Posner Brings A Taste Of 'Ibiza' To 80,000 Screaming Fans At Capital's Summertime Ball!
11 June 2016, 19:20 | Updated: 11 June 2016, 19:42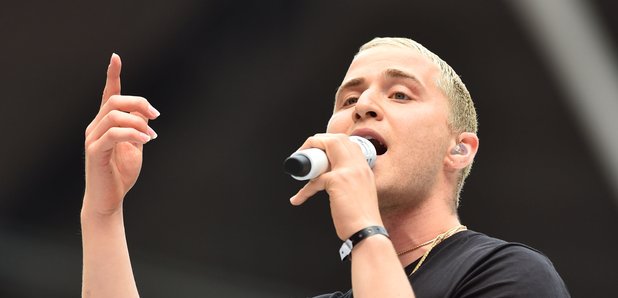 The Wembley Stadium crowd went crazy for this one when Mike Posner made his #CapitalSTB return.
Mike Posner brought some of that Ibiza spirit to Wembley Stadium for Capital's Summertime Ball with Vodafone this weekend, showcasing one of the year's BIGGEST tunes for his #CapitalSTB homecoming.
The US superstar had the BIGGEST smile on his face as he headed out to the front of the stage (looking HELLA hot we might add) and kicked off his set with a bit of a throwback to his AMAZING breakthrough track 'Cooler Than Me'.
It's hard to believe this track is six years old because it still sounds fresher than EVER and the Summertime Ball crowd clearly agrees because they were singing along to EVERY word with him.
Next up Mike took things right up to date by breaking out into 'I Took A Pill In Ibiza' - the track that's cemented his return as one of the most exciting artists of the moment.
The dance-version of Mike's hit was a TRUE crowd-pleaser - and those feel-good, summer holiday vibes were spreading thick and fast out in the stadium.
Welcome back Mike, we've missed you!
Mike Posner - Summertime Ball 2016 Setlist