WATCH: Meghan Trainor's Revealed She Has THE SICKEST Squad... Incl. Ariana Grande And Sharon Osbourne!
Move over, Tay... Your squad ain't got NOTHING on the newest (and oddest) squad, formed by Meghan Trainor. To be initiated, you better be pals with Ari and Mrs O. Obviously!
Meghan Trainor had a chat with Greg and Kat recently, to discuss the her brand new single 'NO'. That wasn't all they discussed though...
Monday morning with @Meghan_Trainor?! This week should retire, 'cos #MeghanOnCapital's WON! https://t.co/uJ32XhFjAM pic.twitter.com/5VcKlmmDgL

— Capital Breakfast (@CapitalLondon) April 11, 2016
The 'All About That Bass' singer kicked off the interview about how she's SO close to her family... And even more close to her work-colleagues. Scarily close, in fact!
She then went on to mention how she doesn't get hit on that often in the club. But when she does, the guy has all the subtly of a rhino rolling down a flight of stairs.
Our favourite revelation, though, was that she's tight with ex-X Factor judge, Sharon Osbourne, and how she and Ariana Grande have album parties together. Now that's a party we'd be keen on attending.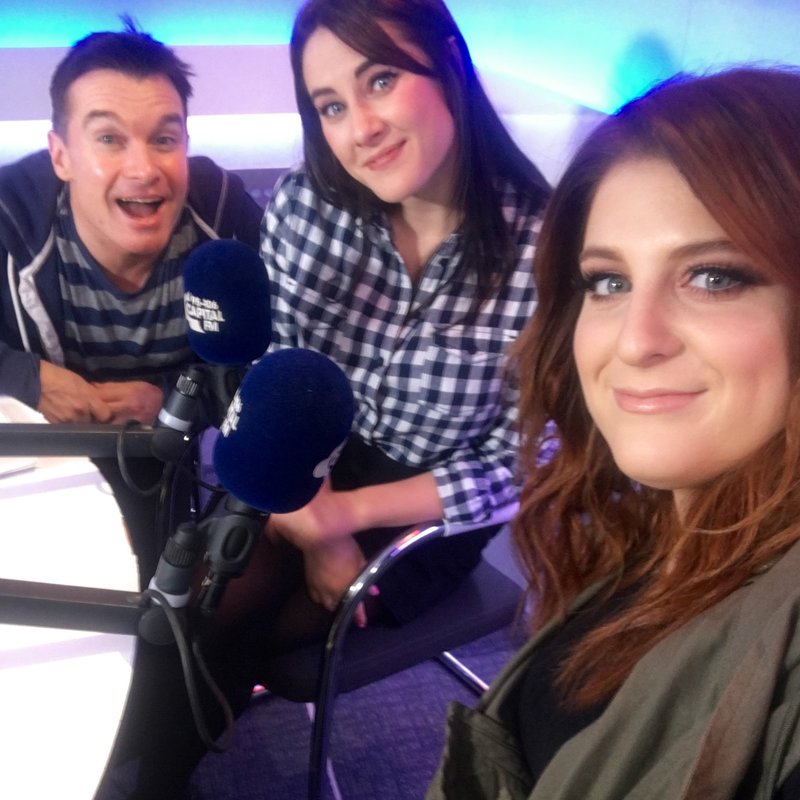 You May Also Like...