WATCH: Family Announce Baby News To Meghan Trainor's 'Lips Are Movin' And It's... Something!
16 October 2015, 14:08
The Shocklee's Pregnancy Announcement "Our Family's Growin" (Lips Are Movin Parody)
01:27
It's equal parts #cringe and #adorbs... but it's DEFINITELY worth a watch either way!
One US family took their baby news announcement to a WHOLE new level this month, putting the reveal into a reworked version of Meghan Trainor's recent chart hit!
The Shocklee family have recorded an in-car video of their family of four performing Meghan's 'Lips Are Movin' - reworked as 'Our Family's Growing', as each of them take turns in the spotlight!
The video is going viral on the Internet right now and - although it's PRETTY much as corny as you would imagine - it's still definitely a unique way to announce you're expecting another baby! Congrats!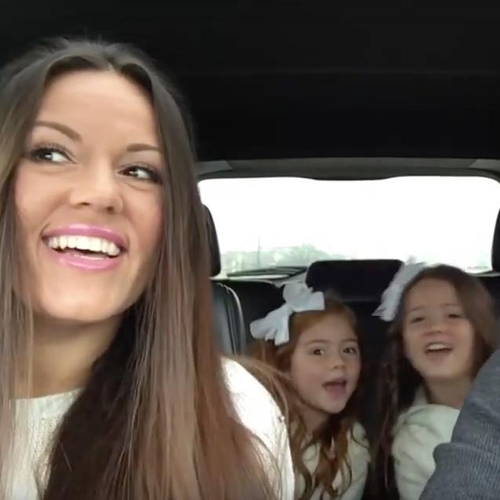 You may also like...