WATCH: Yes, World Famous DJ Martin Garrix DID Just Hijack The Decks At A Half-Empty Bar
18 August 2015, 12:19 | Updated: 18 August 2015, 13:07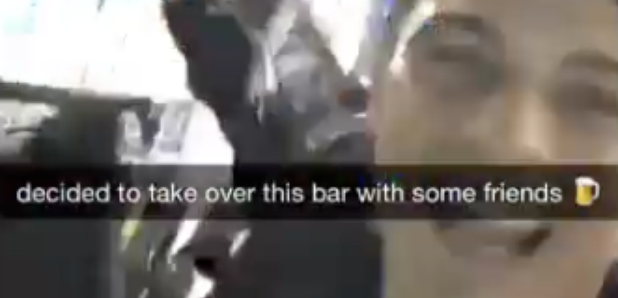 Erm, why does this never happen in our local bar?! We're INCREDIBLY jealous!
Picture the scene, you're in a half empty bar nursing an overpriced (probably) cocktail. So far so average – until Martin flipping Garrix walks in and hijacks the decks!
Yep, this ACTUALL happened for some lucky souls who managed to get a private performance from the man himself. NBD, he's just a HUGE star in the world of music, duh!
Two days after tearing up his performance at Sziget Festival in Hungary, Martin was in Amsterdam for the Amsterdam Music Festival, but he wasn't just intending to perform to the ticket holders…
Later in the evening Martin popped into a small club in the city and delighted the handful of customers with his very own DJ set – and the lucky few were clearly delighted with their surprise star guest.
Two days ago @MartinGarrix closed @SzigetOfficial and now he's taking over Amsterdam's smallest club ever. To bad I have to work tomorrow ;)

— Deniz Alkac (@denizalkac) August 18, 2015
@MartinGarrix there were like 5 people in that bar I could of brought some friends

— Rachel Speer (@raaachelmaine) August 18, 2015
Can you please do this in Germany some time? @MartinGarrix pic.twitter.com/VoJjpRp54N

— #TeamKian (@suggyftlawley) August 18, 2015
Martin posted a clip of his night on Snapchat – and the fans definitely want him to pop up at a few more places. Our local would definitely have you, Martin?!