If You Invite #CapitalJBB's Martin Garrix For A Pizza, Chances Are He Might Join You For A Slice!
4 December 2016, 13:34 | Updated: 4 December 2016, 13:38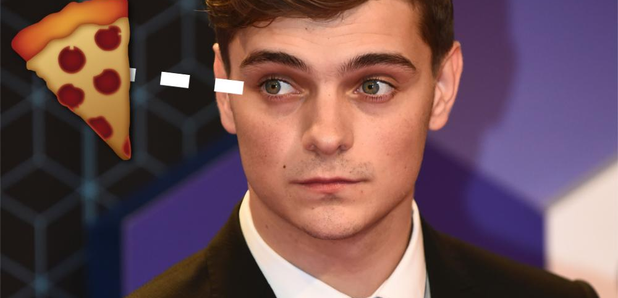 But do you have pineapple on it, Martin? That's the real question.
When it comes to the #CapitalJBB, you're gonna have to scream PRETTY loudly if you wanna catch your favourite stars' attention. After all, you are competing against THOUSANDS of other people.
So you have to give credit to the innovative genius who asked DJ Martin Garrix on a pizza date… And actually got one with him after!
While talking to Dave Berry, George and Lilah, the 'Animals' producer said that one fan held a cardboard sign up, saying "Martin, my biggest dream is to eat pizza with you". And he actually went out and took that mega-fan for a slice or two. (We know he's a baller, so he probably even splashed out for some stuffed crust!)
They also spoke his previous ball experience, including getting the crowd HYPED at the Summertime Ball, and - more importantly - how HYPED he is.
Now don't mind us - we're just getting a piece of A2 paper and a couple of felt tip pens. Definitely not for Garrix-pizza related issues. Sure.
You May Also Like...