WATCH: Martin Garrix & Afrojack DJing At A Bar Mitzvah Is Random Yet AMAZING
9 September 2015, 11:43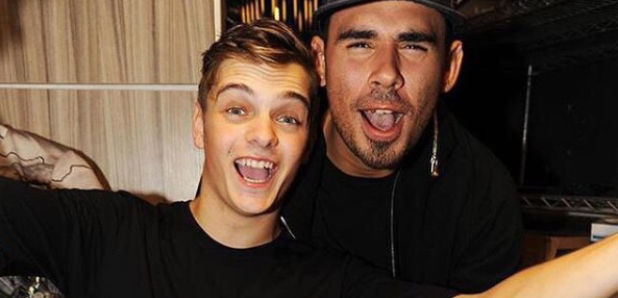 Now we just need to save the pennies to get two of the world's best DJs to perform at our birthday party…
Uh guys, where was our invite?! We're pretty sure this was the most awesome Bar Mitzvah ever… because actual Martin Garrix and Afrojack performed a private show!
Yep, a group of lucky teenagers got treated to the BEST night ever thanks to Ultra Music Festival executive producer Adam Russakoff who shelled out $250,000 to hire LIV at Fontainebleau in Miami.
best bar/bat mitzvah ever been to@MartinGarrix @djafrojack pic.twitter.com/F6V93GfkpM

— lexx (@alexa_altmann) September 6, 2015
The producer shelled out the quarter-mill to hire the venue and catering for his twin 13-year-old son and daughter to celebrate their Bar/Bat Mitzvah, but there's no word on whether the DJs charged a fee to be there or if it is a favour to the EDM festival big wig.
can Martin Garrix please father my child? @MartinGarrix pic.twitter.com/a2hbZwyvaP

— lexx (@alexa_altmann) September 6, 2015
Seriously, the Rossakoff kids are going to be the coolest kids at their school – how many of your 13th birthday parties were held in a club with two of the biggest names of EDM performing live?!
no zoom @djafrojack pic.twitter.com/YR2pm0DE7l

— lexx (@alexa_altmann) September 6, 2015
It's not the first time Martin's been asked to perform at a Bar Mitzvah, however – back in 2014 he also tweeted about performing at another teenager's do.
Tonight's going to be fun, first up a Bar Mitzvah in Amsterdam and later on @LesArdentes, Liege Belgium!

— MARTIN GARRIX (@MartinGarrix) January 25, 2014
Yep, we're seriously jealous. Our invite got lost in the post, right? Right?!