Maroon 5's Adam Levine Dating Model Nina Agdal?
29 May 2013, 13:22
The Maroon 5 'Payphone' singer is said to have moved on from his split with Victoria's Secret Angel Behati Prinsloo.
Adam Levine is reportedly dating Sports Illustrated model Nina Agdal.
The Maroon 5 frontman has been dating the model since early spring, insiders told Us Weekly.
"Behati was in and out, but they finally ended it," a source told the magazine about Adam's ex-girlfriend, Victoria's Secret Angel Behati Prinsloo, who he began dating in May last year.
The source said: "It wasn't an abrupt ending."
They added that the 'Moves Like Jagger' singer's relationship with Nina was "still new" but that he was "having fun again".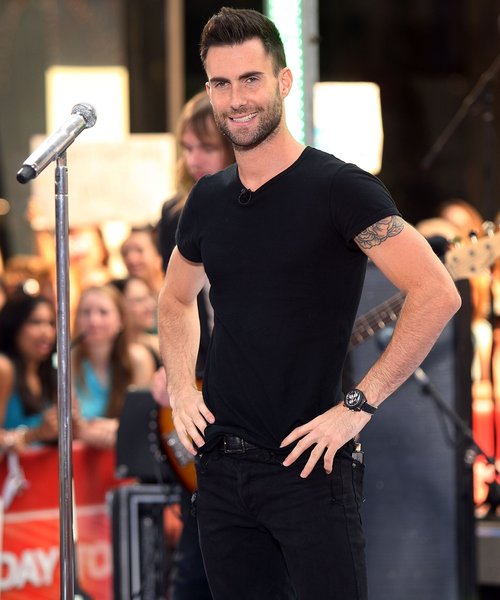 Nina was apparently seen on the set of The Voice, on which Adam is a mentor back in May.
"She was watching the show on a monitor with others backstage," an audience member told the publication. "Her hair was up in a bun and she wore a low-cut, white sleeveless top and dark jeans."
The Sports Illustrated model recently made headlines when she attended the prom of Jake Davidson after supermodel Kate Upton cancelled on the high school senior.
Meanwhile, Maroon 5 were forced to postpone their 2013 summer tour and rescheduled the dates for early 2014.