Maroon 5's 'Animals' Gets Covered… By Shelby The German Shepherd Dog! #ForReal
10 February 2015, 15:27
Adam Levine seems to have acquired a new backing singer, and he's off the four-legged furry variety!
So it turns out that Maroon 5's music doesn't JUST appeal to the hot-blooded people of the world, even our canine friends can't get enough of Adam Levine's sexy voice!
In the latest viral video to come our way, Shelby the German Shepherd dog is seen singing along with a LOT of gusto to the band's latest hit single 'Animals'.
Clearly the pet pooch must identify with the songs lyrics, judging from the harmonising howling that's going on in the clip above!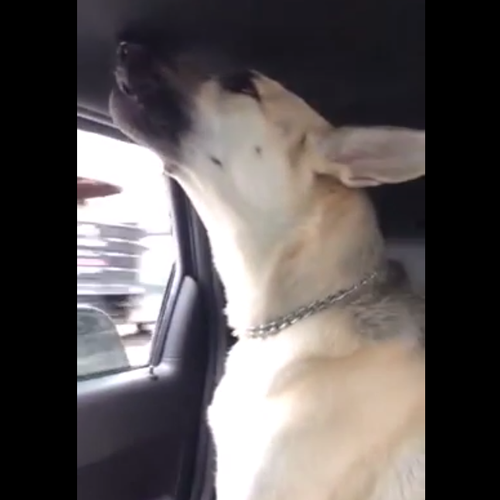 You may also like...