AWKWARD! Maroon 5's Adam Levine Accidentally Hits A Fan In The Face With His Mic
20 March 2015, 10:35 | Updated: 20 March 2015, 11:00
Adam Levine -- Unlucky Strike ... Nails Fan In The Head With Mic
01:56
The 'Sugar' star could NOT have been more embarrassed after injuring a super-fan.
So awks it's actually kinda funny! Poor Adam Levine couldn't have cringed more when he accidentally hit a fan IN THE FACE with his microphone.
The Maroon 5 frontman was performing in Canada alongside his 'Sugar bandmates when the unfortunate incident happened, as he threw his mic to the stage floor and it bounced back into the gave of super-fan Stephanie Green.
"In my flustered state, I might have thrown my microphone on the ground and then it might have bounced off of the ground into poor, sweet Stephanie's face," Adam announced to the crowd. "I felt so utterly terrible that I had perhaps wounded this young fan.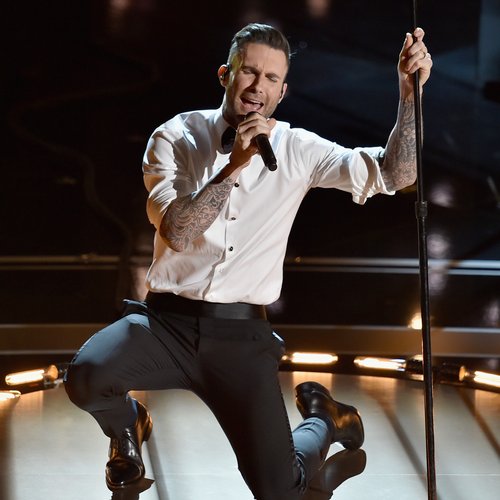 To make amends he quickly got the fan up on stage with him to hug and apologise to her, before allowing her and her friend to sit side of stage for the rest of the show.
"He hugged me, grabbed my face, held my hands," Stephanie later told Toronto's CityNews. "He kept apologising. I said, 'I love you, I'm happy, I'm OK!"
Good on you, Adam! But maybe next time be careful where you throw your mic!
You may also like...