Adam Levine: 12 GIFs That Prove The Maroon 5 Singer Is THE Hottest Man In Music!
21 August 2014, 21:17 | Updated: 21 August 2014, 21:24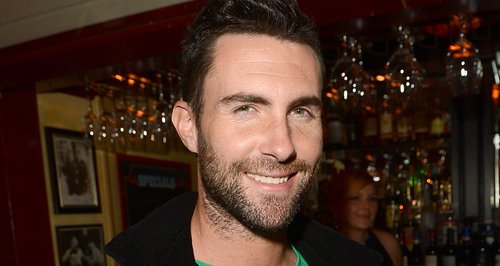 It's not exactly news that Maroon 5 frontman Adam Levine is mega hot stuff, but hey, these GIFs just confirm the obvious. So enjoy... and thank us later!
HOORAY, Maroon 5 are officially BACK on the music scene. After taking a criminally long break between albums (their fourth album Overexposed was released in 2012) Adam and co. are ready with their fifth record 'V' AND brand new single 'Maps'.
So what better way to celebrate all this crazy Maroon 5 excitement than with a list of ALL the reasons Adam Levine is THE hottest man in music, eh?
1. He's got serious swag
Justin Bieber ain't got NOTHING on him. (Still love you though, Biebs!)
2. His smile is almost offensively perfect
Fact: every time Adam Levine smiles, a mermaid is born.
3. He took the #IceBucketChallenge like an absolute PRO
4. He looks GREAT in black and white
Like, really great.
5. His body's not exactly terrible, either
Even he looks surprised by how fit he is.
6. He's not afraid to tell you what he wants
Simple, but effective.
7. His song lyrics are basically a rom-com in musical form
While we wouldn't usually recommend never leaving your bed, the exception is if Adam's there too. Preferably, with ice cream.
8. He's a super proud husband
YES, the sad truth is that Adam is a taken man but not even the BIGGEST #AdamGirl can deny just how adorable this clip of him checking out his other half is.
9. But even though he's married, that doesn't mean Adam doesn't have love for you too!
What a gentleman.
10. He isn't afraid to get sassy when necessary
Gotta love a guy isn't scared to channel his inner diva.
11. He's got them moves (like Jagger. Sorry.)
Is this the closest we're ever going to get to Adam twerking?
12. DID WE MENTION HE LOOKS VERY NICE SHIRTLESS?
Just making sure.