Sugar? Yes Please! Adam Levine Gets Sugar Bombed After Jimmy Kimmel Live Appearance
7 May 2015, 14:18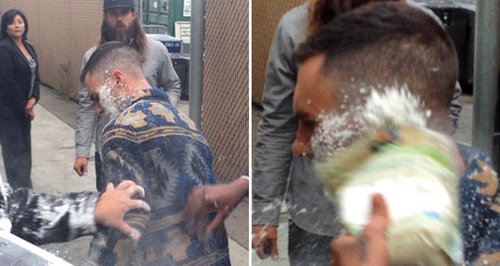 It's not quite what the Maroon 5 frontman was expecting when he wrote his hit song 'Sugar'… awk.
Oh gahhhhhddd. Poor old Adam Levine got a little more than he was expecting when he left the studios after his appearance on Jimmy Kimmel Live… when an onlooker sugar-bombed the Maroon 5 star.
Possibly getting a bit more than he bargained for, Adam ended up on the receiving end of his hit song 'Sugar' as he got pelted with the white powder as he walked out on the street.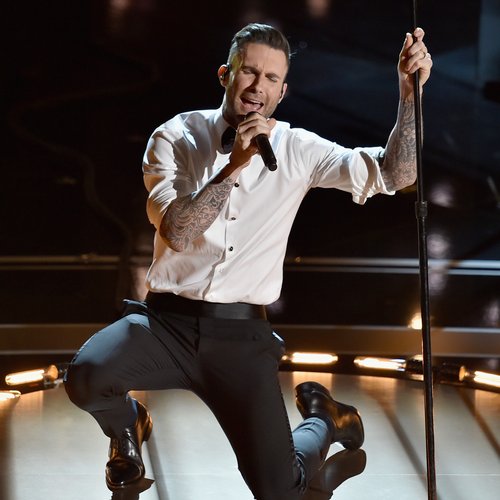 An eagle-eyed onlooker managed to catch the whole thing on camera and the pictures of super-hotty Adam covered in powder soon made the rounds on social media.
The Hollywood Reporter claims that the culprit was arrested by police after the incident and is the same person who was recently arrested for throwing a rock at Dwayne 'The Rock' Johnson last week.
A rock at The Rock and sugar at the 'Sugar' singer? He's nothing if not creative…
Thankfully Adam was unharmed, but he's probably had to throw away that jacket. Sad times.