Louisa Johnson Fired Back With The Most Blunt AF Response After This Twitter Troll Slammed Her
29 August 2017, 11:59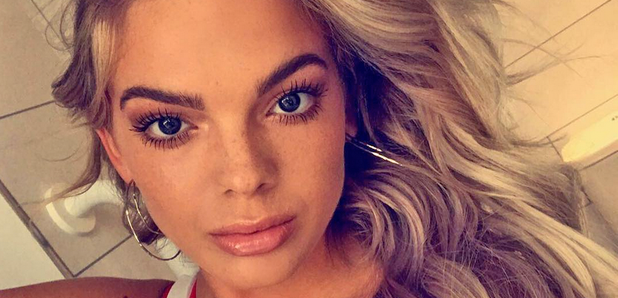 Warning: Don't mess with Louisa Johnson!
Sometimes the internet can be a very strange place. People often become brave online and share their thoughts and opinions which they more than likely wouldn't in the flesh.
So when one Twitter user got a bit brave and messaged Louisa Johnson, she absolutely wasn't having any of it.
> Louisa Johnson Claps Back At "Ridiculous" Rumours That She Is Dating Olly Murs, After Split
At many of Louisa's recent shows, she's been performing a cover version of Ed Sheeran's smash hit 'Shape Of You', but Twitter user @anorderlymess was clearly not a fan.
Sharing his thoughts with Louisa, he wrote, "We don't want to her you sing Ed Sheeran you tart @louisa" - pretty harsh right?
Well the former X Factor winner wasn't gonna take that laying down and clapped back with a very short but sweet response, 'F**k off then x'.

It's not the first time that Louisa has had to defend herself from online trolls and it seems that celebs are regularly being targeted by people sharing negative messages on social media.
On this occasion, Louisa's fans were quick to back her response up with messages of support...
Ahahahahaha I love you Lou Lou! Xx

— Jodie Harsh (@jodieharsh) August 27, 2017
You just ended him

— Lorena Guerrero (@Lorena_G21) August 27, 2017
August 27, 2017
You go girl

— Jonathon Smith (@jomasm8) August 27, 2017
The original tweeter has already deleted his post, so maybe that's lesson learnt then!
Whilst you're here, check out Louisa's performance of 'Unpredictable' alongside Olly Murs at the #CapitalSTB this summer...
Check out the Capital app now for all the latest music news and the biggest hit music around!