Lorde Hits Out At The Media's "Constant Lecherous Gaze" In Twitter Rant
29 January 2014, 12:14
The 'Royals' singer takes to her social networking account following her return to New Zealand this week.
Lorde let rip on Twitter this week after growing tired of the "constant lecherous gaze" she's subjected to by members of the media.
The rant came following her return to New Zealand following this past weekend's Grammy Awards.
The singer was one of the most talked-about stars of the night with her performance of 'Royals' and picking up two prizes.
"I know that success comes with a price tag. it just sucks when you see that in your tiny home country where you previously felt safe," she wrote during a series of Tweets – which have since been deleted.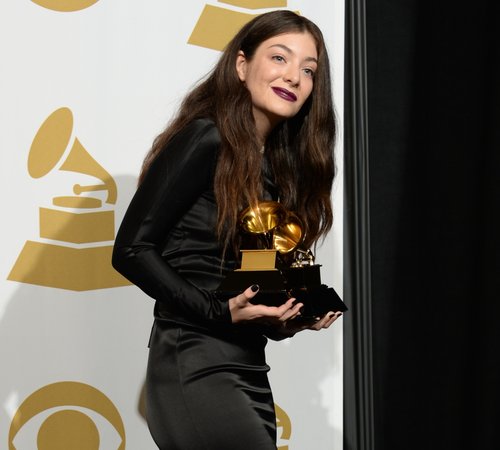 "there is a difference between attn from fans, which i love, and the constant, often lecherous gaze that i'm subjected to in this industry," she added.
It was revealed the paparazzi in her home country almost pushed over members of her family at the airport and she spoke of the "sad" and traumatic experience.
"I understand that people of note are supposedly fair game for everyone to photograph and film but that doesn't make it acceptable," she continued. "i'm beginning to get used to my image as a public commodity, and the fact that I'm getting used to it frightens me."
It's been a quick rise to fame for the 17 year-old who became a worldwide sensation with her song 'Royals'.
She's also struck up a close friendship with Taylor Swift and previously revealed in a chat with Rolling Stone magazine how the US star was helping her deal with the new pressures in her life.
Meanwhile, Lorde will be over in the UK next month for a collaborative performance with Disclosure at the BRIT Awards 2014.