Liam Payne Wants Cheryl To Pay Attention To His Topless Selfies
8 February 2018, 15:07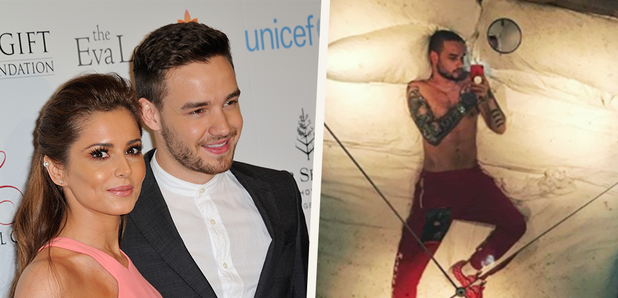 To be fair, she sees him all the time.
Liam might have over 46 million followers across his Twitter and Instagram alone as well as millions of gushing fans commenting under his pics, but there's one person whose attention he can't seem to get...
And it's his bae, Cheryl.
Unlike Cheryl, Liam's been very open (and probably a bit too revealing) about their relationship and his latest interview with New York radio station 103.5 KTU was no different. The 'For You' singer admitted that regardless of how many topless pictures he posts on his Instagram, Cheryl couldn't care less.
While some people might not care if their partner doesn't acknowledge their sexy social media posts, the 24-year-old wants Cheryl to do better.
He explained: "No, she doesn't even say anything. She gets it. But also, I'd like her to say 'Oh you look nice in that'.
"A little compliment every now and again! Make me feel good."
Considering how many topless pics Liam posts, we're guessing she just can't keep up.
And of course the former One Direction star was asked about his plans for Valentine's Day and admitted that he never knows what to get his Mrs because she can afford to buy what she wants for herself.
He added: "My missus is famous and gets her own stuff, so I think what the hell do I buy you?
"People used to say the same to me and I'd say don't even buy me anything, and [Cheryl] will say don't buy me anything and then it'll come to the day before, and [she'd come bearing gifts]."
He might not know what to get the Fight For Your Love singer as a present but what he does know is that they're going for a nice dinner. Bless.
While you're here, let's reminisce on Liam's performance of 'Bedroom Floor' at our last Jingle Bell Ball...