People Were Convinced Liam Payne Was On 'The Undateables' But We Think They Need Their Eyes Testing
19 September 2017, 11:27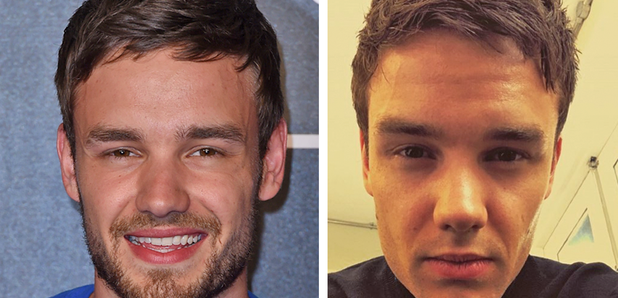 We'd love to know what Cheryl thinks!
When you're chillaxing and watching some TV, it's not unusual to see Liam Payne pop up on screen. He is a pop music superstar after all, so we wouldn't be surprised to see him on the box.
However, one place we wouldn't expect to see Mr Payne would be on Channel 4 show 'The Undateables', particularly as he's so loved up with Cheryl!
> Baby Bear Won't Be A Big Bro Anytime Soon – Cheryl's Told Liam Payne She's Not Ready For Another Kid
So when people started tweeting thet Liam was on the show, we had to check for ourselves and it's fair to say that we weren't convinced...
The guy from the undateables looks like Liam Payne pic.twitter.com/4QPAqrtbBl

— Molly (@Mollylouisetew) September 18, 2017
Why is Liam Payne on the undateables? pic.twitter.com/N10Gu4soPD

— caulíflower (@mariacaulfield1) September 18, 2017
Tell me Rhys on #Undateables isn't Liam Payne because that's all I'm seeing

— Sammie Hardy (@Sammie_Hardyy) September 18, 2017
Rhys on #undateables is Liam Payne!!!!!!!! Sorry but he is

— Lauren (@laurenmay_xo) September 18, 2017
Turns out 'Liam' was actually 25-year-old law graduate and James Bond-mega fan Rhys Jenkins, who was searching for love on the show.
But whilst Rhys was busy trying to bag himself a girlfriend on-screen, everyone else was busy tweeting about how much they thought he resembled the 1D star!
Liam Payne on Undateables tonight tho pic.twitter.com/7HdGf0mTZ1

— Dan (@Dani0Chester) September 18, 2017
Are we sure this guy isn't Liam from One Direction??? #Undateables

— Jonathan Duff (@donnyjuff) September 18, 2017
It's shook me how much Rhys from last night's Undateables looks like Liam Payne pic.twitter.com/dBH51UVhrk

— Shania (@c_sixty7) September 19, 2017
So what do you guys think?
We're not convinced we'd get the two confused walking past them in the street, so it's a no from us.
> Download Our Beautiful New Capital App For More Liam-Related News...There's Loads On There We Promise!
Whilst you're here, check out what Liam had to say about Baby Bear when he joined us in the studio recently...