Liam Payne's Put His HAUNTED Calabasas Mansion Up For Sale & Here's Everything We Noticed
27 February 2018, 14:36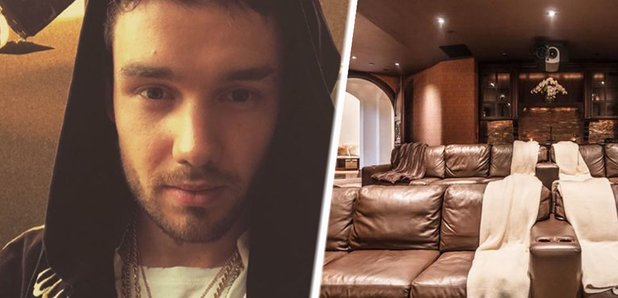 Any excuse to snoop round a hot popstar's house, TBH.
If you're anything like us, you'd pretty much sell a kidney to be able to have a nosey round a fit popstar's house. It's ok, we understand. Well, we've got the next best thing for you - here's everything we've noticed about Liam Payne's haunted Calabasas mansion.
Liam's put the house on the market for a huge $14million after having rented it out, and given that it's in the exclusive neighbourhood of Calabasas in Los Angeles, it's not often you get to peek inside a house quite like this. Oh and there's even a ghost chucked in for free too, natch.
Liam previously said, "Cheryl wouldn't stay in the top room, being pregnant with the baby. I've seen lights go on and off in the middle of the night and a few little creepy things, like taps turning on and off.
"If you don't believe in it, I don't think it can get to you. But Cheryl was like, 'I'm not sleeping upstairs'. So we slept downstairs in the cinema room. First World problems.
"For a week, we were sleeping in the cinema room and I was playing PS4 while she was asleep next to me. I was playing zombie games so it didn't really matter where the ghosts were — they were on the telly, they were upstairs...  they were everywhere."
Luckily for Liam, he even knows who the ghost is - it's a man named Alan who was a helicopter cameraman for the Jurassic Park films. He revealed, "We've got a really lovely place and when Cheryl was pregnant we were out there in LA, but we've got a ghost in our top bedroom.
"Her mum went out somewhere with my housekeeper and this woman came up to them and went, 'You've got a ghost in your house'. She said, 'It's a man. He wears an army shirt and cargo pants', which is what the guy used to go around in — and this woman was just some random woman off the street.
"She described this man to them — it's the guy who filmed the Jurassic Park helicopter shots, he's the ghost in my house. He's called Alan. It's ridiculous. I've never seen him but I knew these lights were coming on at three o'clock in the morning in this house."
It looks like a house from a fairytale
OK, it might just be the trees outside but seriously, how dreamy does this mansion look?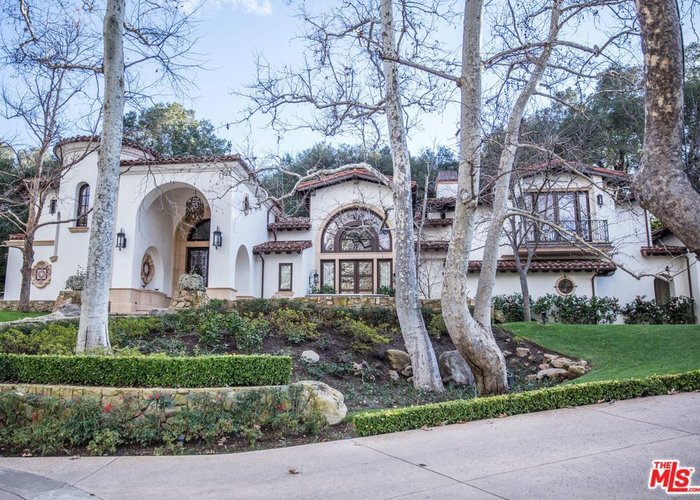 Picture: Realtor.com
He's got a flipping double height library
We didn't think these kinds of things existed outside of movies but Liam's got a massive library room with about a million books. Who knew?!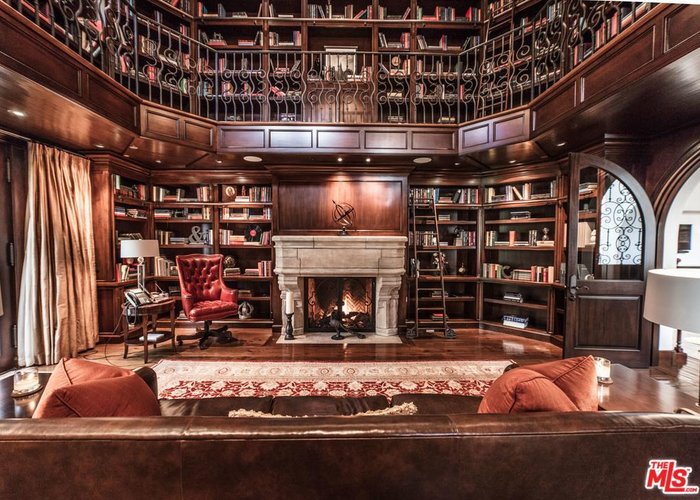 Picture: Realtor.com
His cinema room is the snuggest place on earth
Imagine how comfy those massive leather seats are? You know you've made it when you pretty much have an actual cinema in your house. Oh and yes, that is a popcorn cart in the corner too. Perfect for when ghosts chase you out of your bedroom, obviously.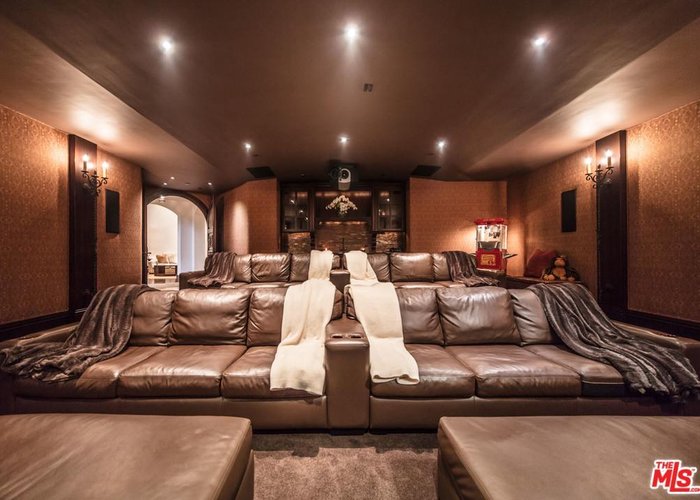 Picture: Realtor.com
Not a fan of movies? Check out the games room instead.
Brush up on your pool or video games right in the comfort of your own home. Nope. Not jealous at all.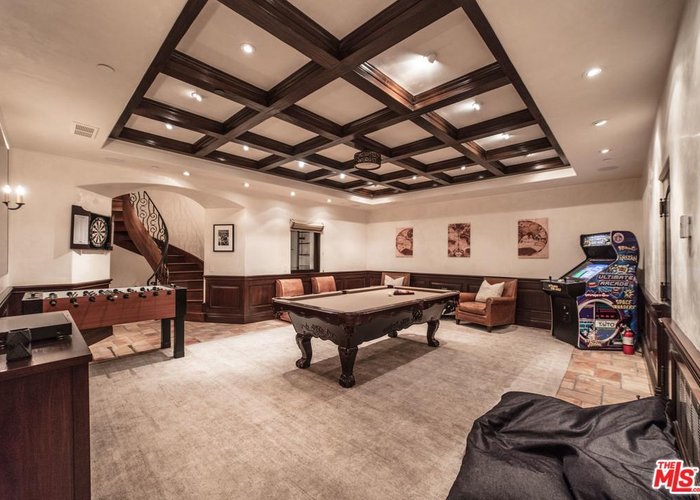 Picture: Realtor.com
His bathroom is bigger than our whole house
And it's one of EIGHT bathrooms in the five-bedroom house. Because why wouldn't you want eight separate bathrooms?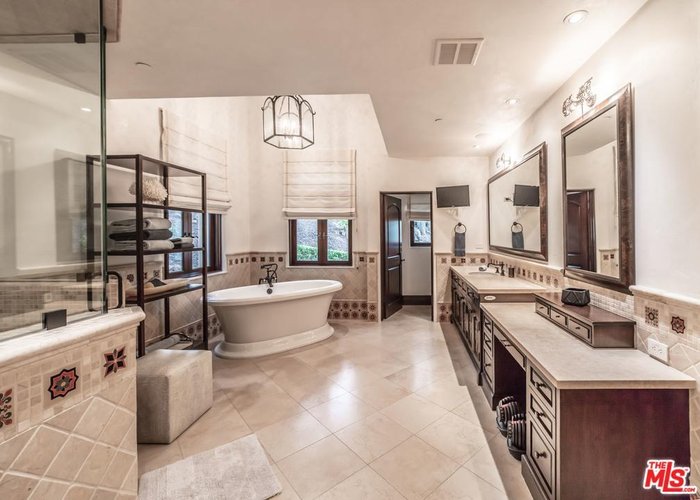 Picture: Realtor.com
As well as outdoor pools, he's also got his very own creek
Admit it, you'd like a lil' creek too, wouldn't you?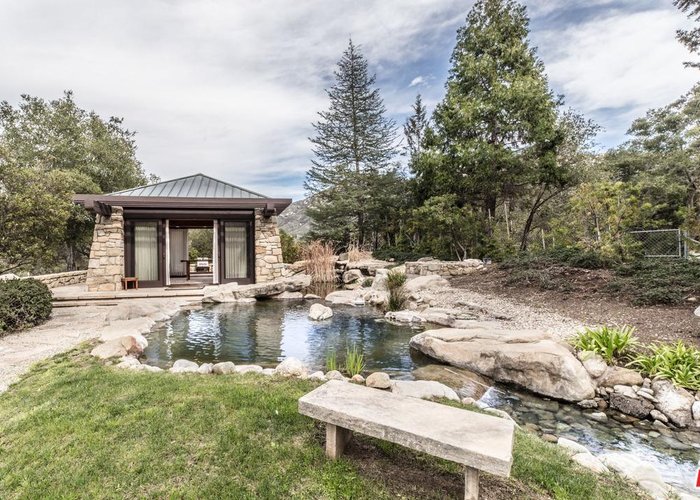 Picture: Realtor.com
A pop star's gotta look good - hence the home gym
Now you can not only never use your gym membership, but also ignore a full on gym in your own home too (at least that's what we'd do...).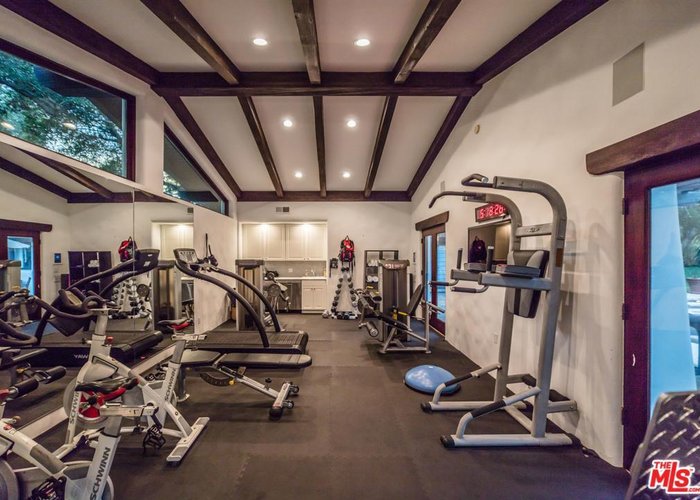 Picture: Realtor.com
Anytime you want a flatmate you just give us a shout, Liam!