Stop TEASING Us Labrinth! 'Let It Be' Star Talks Recording With Ed Sheeran
1 December 2014, 11:51 | Updated: 1 December 2014, 16:15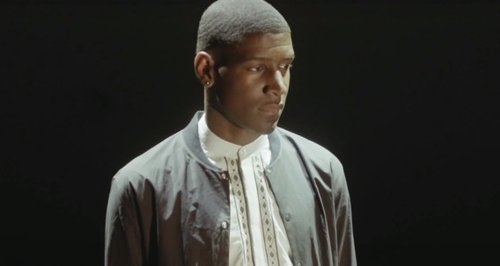 The UK superstar gives Max the inside scoop on when his team-up with Ed Sheeran will arrive.
Labrinth's in a SERIOUSLY teasing mood and says he and Ed Sheeran will have a "great record" together… one day!
The 'Let It Be' star stopped by Capital for a chat with Max where he revealed he and the 'Don't' singer recorded a few tracks together, with plans for more. BUT… that it's not the right time to release them! *Slaps forehead*
"Yeah I think we could make a great record. We have!" Labrinth revealed to Max. "We've made some great records together [but] it's not time yet. It's brewing."
But don't get TOO sad just yet because Lab does have a good reason for waiting. He wants their eventual collaboration to be out of this world!
"I like a real hearty song, so if I was going to make record with Ed Sheeran, I would want people to be like, 'Oh my god that's the best song I've heard in a collaboration," he added. "Instead of, they just jumped together, someone wrote a chorus and that's it. I hate throwaway songs."
Don't forget… Ed Sheeran will be playing the Capital Jingle Bell Ball 2014 with Morrisons this coming Sunday 7th December!
Keep it Capital every Monday to Thursday from 10pm and Sundays from 7pm for Max's show.
You may also like…