Kiesza Didn't 'Hideaway' From Her Debut #CapitalSTB Breaker Performance
21 June 2014, 20:21 | Updated: 21 June 2014, 23:08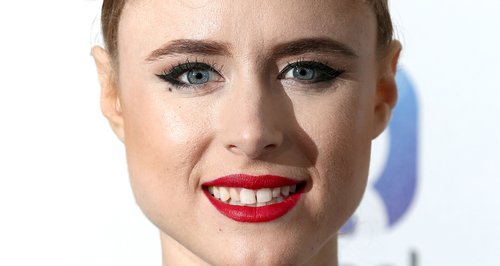 The lady with the silky voice smashed it for her first Summertime Ball performance at Wembley Stadium.
Kiesza has had one of the catchiest songs of the year so far, so you guys couldn't wait to hear her perform it live in front of 80,000 people - and she certainly didn't disappoint!
Announced as one of our Breakers just a week ago, Kiesza's fans were out in force to support her debut Summertime Ball performance - and you guys knew every word!
Kiesza was wicked #summertimeball

— Tanya Samson (@TanyaSamson1) June 21, 2014
Kiesza - wow what an amazing voice @CapitalSTB2014

— Tracy De Groose (@tdegroose) June 21, 2014
Kiesza's set list was:
Plus do NOT miss Capital TV presenters Pandora and Jimmy doing Kieza's 'Hideaway' backstage at Wembley below! #HILARIOUS
Kiesza was super excited to perform in front of 80,000, and kept the fans in the loop every step of the way:
Enroute to Wembley Stadium... babiesz.

— Kiesza (@Kiesza) June 21, 2014
So excited to announce that I'm playing @CapitalOfficial Summertime Ball!!!!! See you at Wembley Stadium!! :-) #CapitalSTB

— Kiesza (@Kiesza) June 15, 2014
Kiesza's fan's couldn't wait to catch her performance at Wembley:
@Kiesza @CapitalOfficial going to be amazing!

— John Knight (@john_knighty) June 15, 2014
@Kiesza @CapitalOfficial I really wish I could go now, I love hideaway

— Jo /Dirty Dancer\ (@JoNatalieHudson) June 15, 2014
@Kiesza @CapitalOfficial yes so excited to see you oooooohhhh ahhhhh that stage baby @akr93 and I are your biggest fans!

— DAYNA (@DayDay_xx) June 16, 2014