Kesha Gives A VERY Important Message To Her Fans...And She Speaks From Experience
27 June 2014, 12:12 | Updated: 27 June 2014, 12:49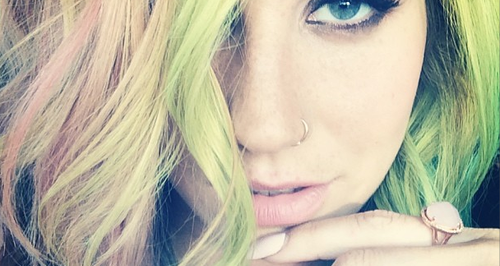 The US superstar opens up about her rehab stint and what she's learned from her recent struggles.
Kesha has issued an emotional pledge to her fans to learn how to accept their "beautiful imperfections"… while getting honest about her own struggles earlier this year.
Back in January the 'C'mon' star checked into rehab for a two month stint, battling an eating disorder, but Kesha says she made sure to take control of her life to avoid being "fake" for her fans.
"My whole message is to love who you are and accept all your beautiful imperfections. When I felt I was slipping into unloving territory with myself, I knew I had to listen to my own advice and correct it.
"I have a public persona where I need to be fun all the times and I refuse to be a hypocrite," she explained. "I felt I needed to get help, not only for myself but also for my fans.
"My worst fear in life is to be fake," she added. "The decision to take control of it is the scariest thing I've ever done."
This is a lady worth listening to… and she speaks VERY wise words.