Ke$ha Opens Up On Her "Flaws" As She Calls Beyonce "Perfect"
20 May 2013, 15:15
The 'Tik Tok' singer speaks about her new reality show My Crazy Beautiful Life.
Ke$ha has called fellow female pop star Beyonce "perfect" as she opened up about her own "flaws".
The 'Die Young' singer was speaking to Look magazine about her new reality show My Crazy Beautiful Life and said she likes the "real" nature of her series.
Ke$ha admitted to recently watching Beyonce's Life Is But A Dream documentary and compared the two shows.
"I think she might actually be perfect," she revealed to the publication. "I show my flaws - they're real. I don't have a perfect body. It's important for girls to see that don't have to be perfect."
The US star also clarified rumours surrounding herself and One Direction star Harry Styles admitting the pair only text one another as friends.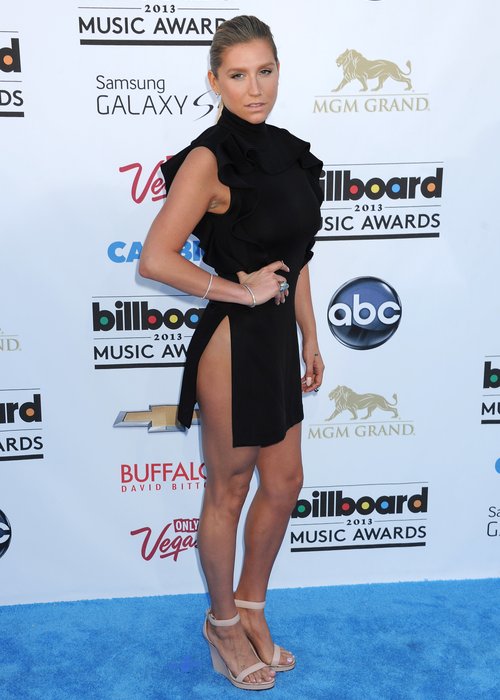 "Oh no! He and I are just friends. Actually we started texting a long time ago and we're just friendly, it's not sexy," she explained. "I hope the One Direction fans don't want to beat me up. I'm just a fan too."
Meanwhile, Ke$ha was among the guests at last night's Billboard Music Awards 2013 in Las Vegas.
Taylor Swift was the big winner of the night picking up a total of eight prizes including Top Artist.