"It's The First Place We'll Do 'Invincible'": Kelly Clarkson Joins The #CapitalSTB Bill!
29 April 2015, 07:20 | Updated: 30 April 2015, 06:57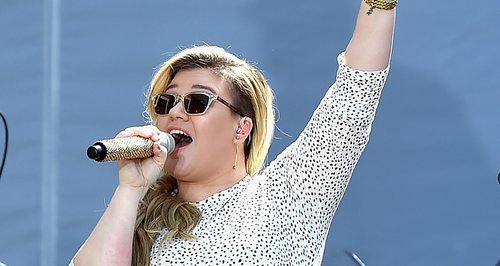 Kelly Clarkson will be bringing her brand new track to the stage at Wembley this June - and it's the first place she will perform 'Invincible'!
As if the Summertime Ball 2015 with Vodafone wasn't exciting enough already – Kelly Clarkson has been revealed as the latest artist to join the bill with her BRAND NEW song!
Kelly, who stormed back into the charts with her brilliant 'Heartbeat Song' this year, will be performing her brand new song 'Invincible' for the first time ever – and what better place to debut a new track than infront of 80,000 of you at Wembley?
Kelly revealed, "It's the first place we're going to do that song". 'Invincible' – co-written by Sia, no less! - is bound to sound UNREAL in the iconic venue, but there will be one special little fan in the audience too.
If You Can't Wait To See Kelly Rock Wembley, Tweet Us @CapitalOfficial With #KellyClarksonAtCapitalSTB
Kelly told us that she would be bringing her daughter River Rose with her, "I'm excited! I'm coming with my baby girl this time." We can't wait to see her moves to mama's music!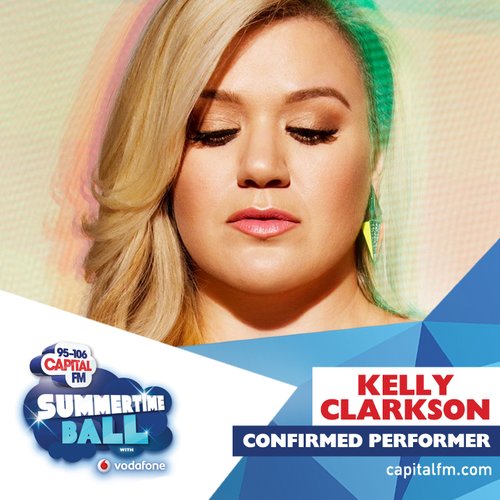 Keep it Capital Breakfast this tomorrow from 7am as we reveal even more of the hottest hit music stars joining our most insane line up… EVER!
Tickets for Capital's Summertime Ball 2015 with Vodafone go on sale this Friday (1st May) at 8am. Capital VIPs and Vodafone customers have access to an exclusive VIP pre-sale starting today (29th April) at 8am.
Get all the latest @CapitalOfficial #CapitalSTB
Check out Kelly's AMAZING 'Heartbeat Song' to get you ready for her incredible #CapitalSTB performance: