Kelly Clarkson Singing Lullabies Is DEFINITELY Something We'd Love At Bed-Time!
19 February 2015, 22:45
We all know Kelly Clarkson can belt out a pop hit, but how well can she perform childrens' lullabies? Capital's Roman Kemp finds out.
Stopping by Capital to promote her new single 'Heartbeat Song', Kelly Clarkson joins Roman to talk hits and becoming a mum to baby River.
And it would seem all the baby chat gave Roman an idea... Seeing as she's known for her powerhouse vocals and being new mum, undoubtedly she's familiar with an odd lullaby or two, so you can guess what idea popped into his head.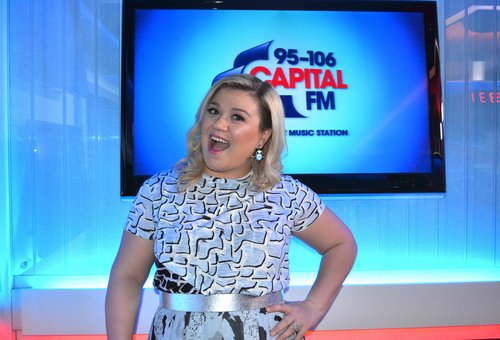 Accepting the slightly challenge, Kelly takes on 'Twinkle Twinkle Little Star', 'Somewhere Over The Rainbow', and 'Rock A Bye Baby'. Watch above to see the 'Since U Been Gone' singer put her own spin on the classic bedtime songs.
You may also like…