WATCH: Kelly Clarkson Unexpectedly Reveals She Is Pregnant Again Live On Stage!
20 August 2015, 11:25 | Updated: 20 August 2015, 12:36
Kelly Clarkson Surprise Pregnancy Announcement 19 August 2015 (LA Staples Centre)
01:35
Congratulations are in order for Kelly Clarkson – she's pregnant with her second child.
MASSIVE congratulations are in order for Kelly Clarkson and her husband Brandon Blackstock – the couple are expecting their second baby! Hit play on the video above to watch Kelly's HILARIOUS announcement (warning: explicit language).
Kelly revealed the news live on stage at her gig at the Staples Center last night – and then apologised to her hubby for breaking the news in such a random way.
The 'Heartbeat Song' star was in the middle of performing her new song 'Piece By Piece' when she got a bit tearful and stopped her band mid-way through.
She announced to the fans, "I was not planning on announcing this, but I'm totally pregnant. That was not how I wanted to announce that!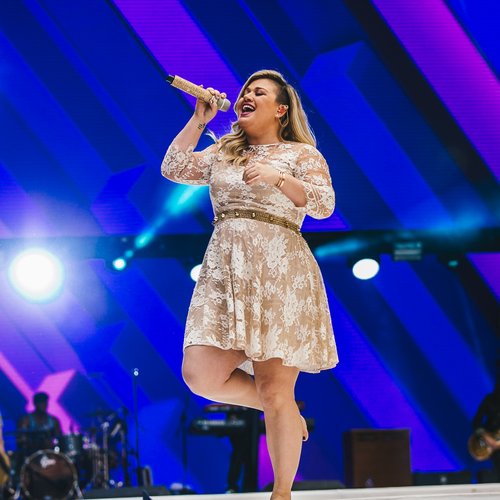 "My makeup artist is backstage hating me. I didn't want you to think I'm on pills or something weird or drunk."
E! Online reports that she added, "I would like to apologize to my husband. This was not planned. I'm just so hormonal. Everything is great, I haven't vomited yet. That's a win y'all."
Their new baby will be a brother or sister to their super cute first child River Rose who was born in June 2014, and Brandon also has children from a previous relationship who Kelly is close to. CONGRATS, guys!