Kelly Clarkson Confirmed For Guest Appearance On US Drama Nashville In 2014
12 December 2013, 11:57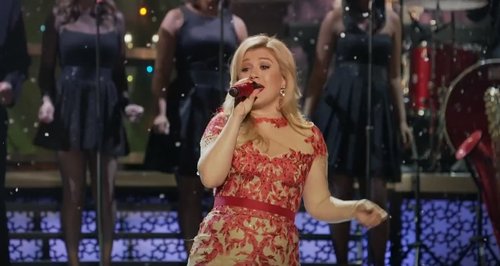 The 'Underneath The Tree' singer will act on the ABC series in January 2014.
Kelly Clarkson has landed a guest appearance on popular US drama Nashville to air in January next year.
The 'Dark Side' singer reportedly has been cast in an unknown role in the American drama series, which revolves around several country music singers, and will star in one episode of the show's second season.
"As you recall, one of the most popular songs of last season is a song that Gunnar and Scarlett wrote, 'Fade Into You'," Nashville show runner Dee Johnson revealed to TV Line this week. "In fact, in real life [Kelly Clarkson is] actually cutting that song."
Earlier this month Kelly launched her Christmas album Wrapped In Red' and has released a cover of 'Underneath The Tree' from the record.
Nashville will resume its second season in January next year with Kelly Clarkson's guest appearance set to air that month.