WATCH: Kelly Clarkson Dances With Stepson On Stage To 'Uptown Funk' Mash Up
14 July 2015, 10:50
Kelly Clarkson "Walk Away/UpTown Funk MashUp" Live, Hershey PA
05:57
She may well be the COOLEST MUM EVER after bringing her stepson Seth on stage with her to sing an Uptown Funk/ Walk Away mash up alongside her!
We don't know what's more exciting, the fact Kelly Clarkson has mashed up two of our favourite songs (Mark Ronson and Bruno Mars' 'Uptown Funk and her own 'Walk Away') OR that she brought her stepson Seth on stage to do it with her!
Kelly treated fans in the crowd of her 'Piece By Piece' tour in Pennsylvania to a special rendition of the two pop hits after explaining her love for the Mark Ronson track.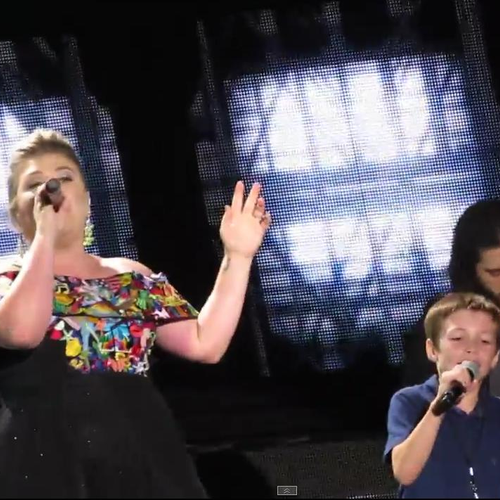 After making it her mission backstage at the Summertime Ball 2015 to introduce her kids to pop sensation Ariana Grande, Kelly's cool mum points are through the roof. Which leads us to ask, Kelly Clarkson can you please adopt us!?
You May Also Like...